'Anniyan' producer Aascar Ravichandran sends legal notice to Shankar over Hindi remake
'Anniyan' producer Aascar Ravichandran has sent a legal notice to Shankar saying that he can't make the Hindi remake as he owns the rights.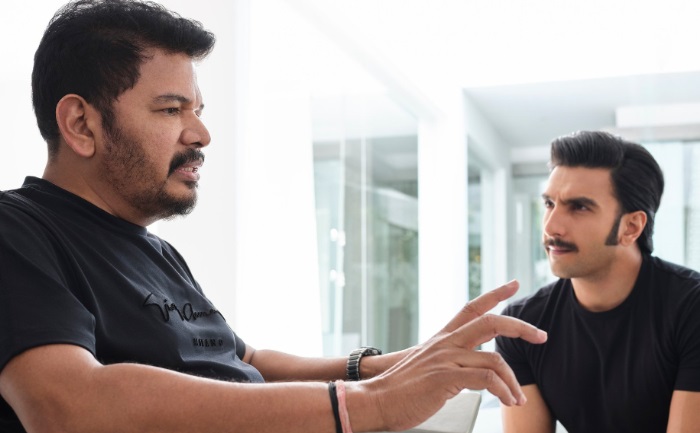 On April 14, filmmaker S.Shankar announced that he will be remaking the Tamil film 'Anniyan' in Hindi, and Bollywood actor Ranveer Singh will play the lead in it. However, now, he has landed in legal trouble as the producer Aascar Ravichandran has sent him a legal notice and has raised objection over his plans of remaking the film in the Hindi language without taking rights from him.
In the letter, Aascar issued disappointment towards Shankar. He said that he is the whole and sole owner of the rights of the storyline of 'Anniyan' and the adaptation or remaking the main plot of the movie, without my permission is illegal. He also mentioned that he gave Shankar the opportunity to direct 'Anniyan' which helped him regain his dented image after the failure of his last film 'Boys'.
"You are hereby advised to immediately stop proceeding any further on the same, due to the illegal copying of the storyline for which the entire rights are held by me. Please note that a legal notice follows this letter," wrote Aascar.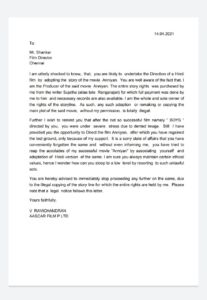 After Aascar's letter, Shankar also reacted to these claims and issued a letter and in response, he wrote that when the movie was released in 2005, everyone associated with the film knew that the script and storyline belong to him. During the release, the movie has also had a tag that said: Story, Screenplay and Direction by Shankar. He also called Aascar's claim baseless.
Shankar said that he entitled to exploit the same in any manner that deems fit.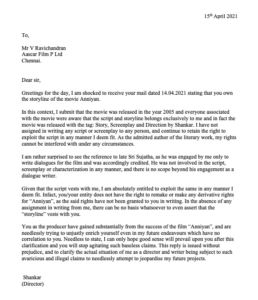 ALSO READ:  Ranveer Singh Teams Up With Shankar For 'Anniyan' Remake, See Post