Anti-Pakistan protests held across Balochistan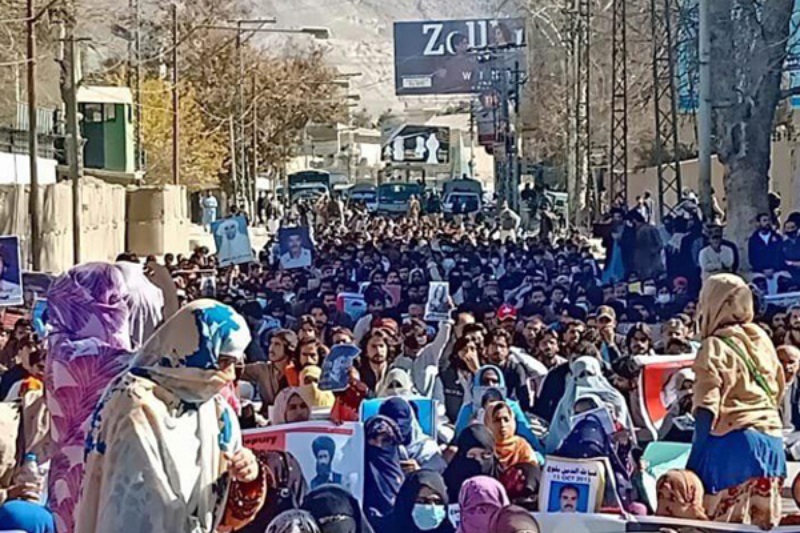 On Monday, slogans like 'We want justice' and 'Release all Baloch Missing Persons' echoed across Balochistan, as a large number of women and children joined massive rallies against enforced disappearances in the Pakistani province.
The protesters demanded the immediate release of hundreds of Baloch political activists, students and other intellectuals who had been illegally abducted by secret services and the Army in the past few months in Dera Ghazi Khan area.
For the past few months, the family members of Baloch missing persons have been protesting regarding this matter, but Islamabad has turned a deaf ear to their voices. Theyr deamnd is to criminalise enforced disappearances.
#WATCH Protesters in Balochistan demand the immediate release of hundreds of Baloch political activists and students who have been illegally abducted by ISI and #Pakistan Army in the past few months pic.twitter.com/APIC3g8DB9

— ANI (@ANI) November 20, 2018
Among many women who àre protesting for the safe release of their husband is Zarina Baloch, wife of Shabir Baloch. Shabir was abducted on 14 October 2016 and since then Zarina has not heard of his whereabouts. Zarina has traveled from Awaran to set up a protest camp in capital city Quetta.
A large number of missing persons' families were joined by civil rights and human rights activists to work for the safe recovery of Baloch missing persons, in Quetta.
Chairman of Voice of Baloch Missing Persons- Nasurallah Baloch said in his address, "Baloch women and children have been protesting since morning to evening for the safe recovery of their sons and brothers. Now, every Baloch must stand and give support to mothers and children. We want to tell those powerful officials and politicians as how the revolution will take birth in Balochistan".
Mama Qadeer Baloch- Baloch human rights activist also joined the protest rally in Quetta and demanded justice for innocent Baloch who have been languishing in illegal detention centers. According to reports, many of these missing persons were killed and their mutilated bodies were thrown in isolated places by the secret agencies.
The number of target killings and enforced disappearances have increased in Balochistan since China launched its multi-billion dollar China-Pakistan Economic Corridor (CPEC) in the region. Gwadar Port in Balochistan is the prime transit point, in which China is investing huge money.
Also read: Pakistan PM Imran Khan hits back at Donald Trump's 'tirade'