1984 Anti-Sikh Riots: Delhi Court awards death to Yashpal, life for Naresh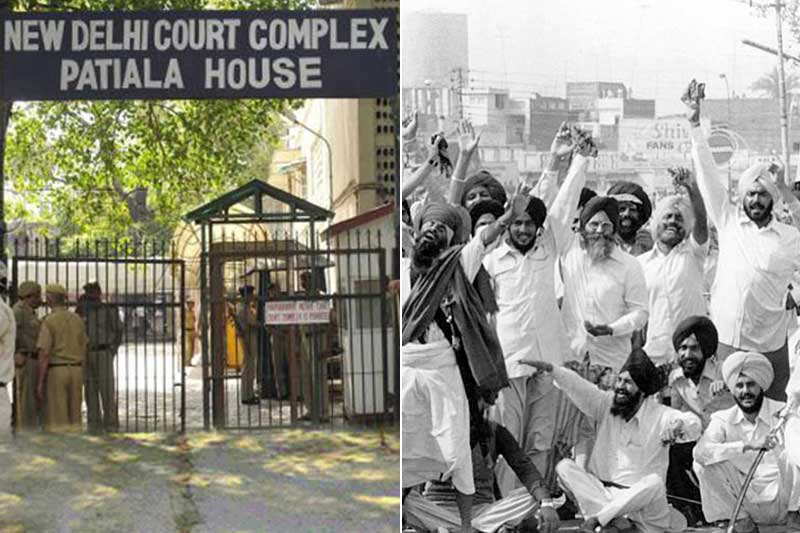 Hearing the case of 1984 anti-Sikh riots case, the Patiala House Court on Tuesday awarded death penalty to one accused and sentenced another for life imprisonment. The session court awarded death sentence for Yashpal Singh, while Naresh Sherawat has been imprisoned for life.
Both the two convicts have been awarded the punishment for inciting violence during the 1984 anti-Sikh riots. The convicts have been accused for killing two young Sikhs in Delhi's Mahipalpur area on November 15, after former prime minister Indira Gandhi was assassinated.
Death sentence to Yashpal Singh & life imprisonment to Naresh Sehrawat in 1984 Anti-Sikh riots case. Both convicts fined with Rs 35 lakh each. The verdict was pronounced in Tihar Jail instead of the court: Additional Deputy Commissioner of Police Kumar Gyanesh pic.twitter.com/SSRwCE0xvF

— ANI (@ANI) November 20, 2018
The court found Yashpal Singh guilty of attempt to murder, while Naresh Sherawat was convicted for rioting and damaging property. Both the convicts were accused in the murder of Hardev Singh and Avtar Singh.
This is for the first time that accused have been convicted in the case after the Special Investigation Team (SIT) took over the probe in 2015. Earlier, the Delhi Police closed the case due to lack of evidence.
Citing massive ruckus outside the Patiala House Court, a large security deployment was made prior to the announcement of the verdict. The petitioners — Hardev Singh's brother, Santokh Singh — seeking justice were seen jubilant and were seen celebrating outside the court premises.
It is to be known that after the death of Indira Gandhi, over 2,800 Sikhs were killed across India while 2,100 of them in Delhi.
ALSO READ: Anti-Sikh Riots: BJP's Tajinder Bagga calls Rajiv Gandhi 'father' of mob lynching