Anushka Sharma's Doppelganger, Julia Michaels Reacts to Vamika's pic
Anushka Sharma's Doppelganger, Julia Michaels Sweet Reaction to Vamika's pic is all things love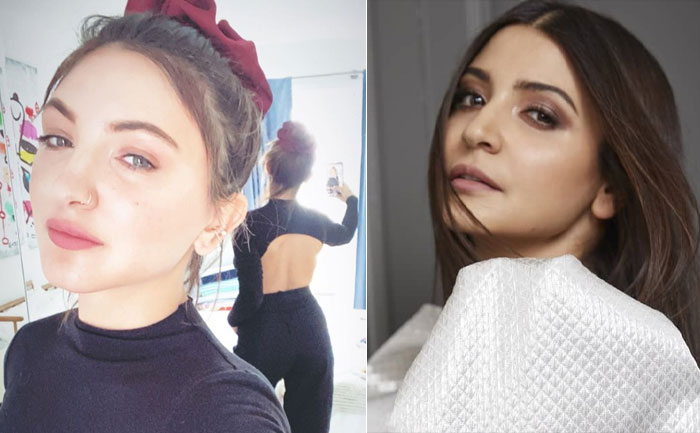 Actress Anushka Sharma and her cricketer-hubby Virat Kohi were blessed with a baby girl on January 11 this year. Yesterday, the Bollywood star took to her Instagram page to introduce her daughter Vamika to the world along with a heartfelt post. The post garnered much love from fans and friends. One reaction stood out among the rest. It was the reaction of Anushka Sharma's American doppelganger Julia Michael.
View this post on Instagram
American singer Julia Michaels had gone viral in India a couple of years ago for her unique likeness to Anushka Sharma. She also commented on Vamika's pic. The singer simply wrote, 'Congrats!!!' but her comment got almost 2,000 likes.

Anushka and Julia had connected online in 2019 when pictures of Julia went viral on social media. Anshka fans were bowled over by her likeness to the actress. Julia had tweeted to Anushka, writing, "Hi @AnushkaSharma apparently we're twins lol." She even shared a combo of their pictures which had gone viral. Replying to her, Anushka had replied, "OMG YES!! I've been looking for you and the remaining 5 of our dopplegangers all my life." Now, they follow each other on Instagram and often 'like' each others' posts.
For the unversed, Julia is a Grammy-nominated artist known for her hits like Issues and I Miss You. She has also written songs for stars such as Selena Gomez's Lose You to Love Me and Justin Bieber's Sorry.
Also Read: Meaning Of Vamika: Virat Kohli-Anushka Sharma Share First Pic And Name Of Their Daughter