Aparshakti Khurana Would Choose Alia Over Katrina, Calls Disha Patani Hot
Aparshakti Khurana said he would take Alia Bhatt out on a date instead of Katrina Kaif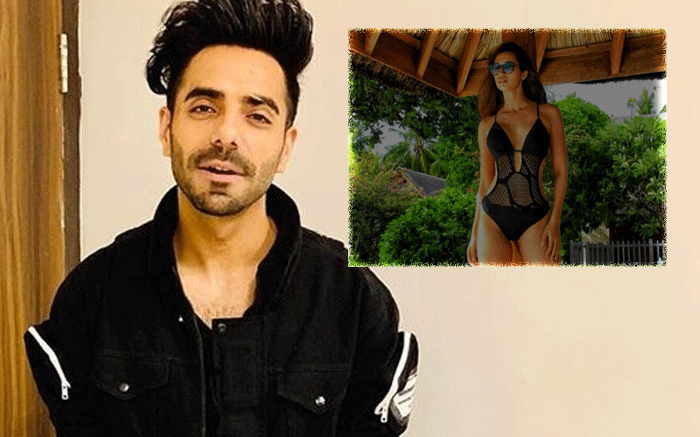 Aparshakti Khurana — Indian actor and brother of Ayushmann Khurana — who made his acting debut in Bollywood with Dangal (2016) has no problem in playing hero's friend in movies. The Handsome Hunk has already played the role of supporting actor in several movies such as Badrinath Ki Dulhania (2017) comedy-drama Happy Phirr Bhag Jayegi (2018) and Luka Chuppi (2019).  Aparshakti Khurana will next be seen in a candid avatar on Zoom TV's show.
In a recent interview when Aparshakti was asked who would he choose between two Bollywood divas Katrina Kaif or Alia Bhatt, both asked him out on a date at the same time. The brother of Ayushmann Khurana did not spend much time and said, Alia Bhatt.
When Aparshakti was asked in the interview, which actress he would like to do an intimate scene, the actor promptly replied, "I think Disha Patani is really hot."
When he was compared with his Ayushmann Khurana, the actor quoted as saying to DNA,  "I don't think I am equal to him right now and hence there's no comparison. If people want to say that I look like him – of course we do, as we are brothers and I think he is really good looking. If people think that I sound like him – I think he really sounds well. I take it as a compliment!"
Aparshakti added,  "I am very proud of the fact that Ayushmann never introduced me to someone to start my career. I can't be more modest about it. It is quite visible that everyone wants to be a hero. I have said this to myself that if everyone becomes a hero, someone should be the hero's friend and I am fine with playing the hero's friend."
Speaking about a homosexual relationship, Aparshakti revealed that if he had to be in the same-sex relationship, it would be with Shahid Kapoor. "I love the way he dresses up. I love his style. I love his body language. He looks 25 to me," he adds further.
Also Read: Aparshakti Khurana's First Song 'Kudiye Ni' Is Out And We Love It