Father's day 2019: 10 movies to watch on Fathers day with your dad
These 10 films are which you can binge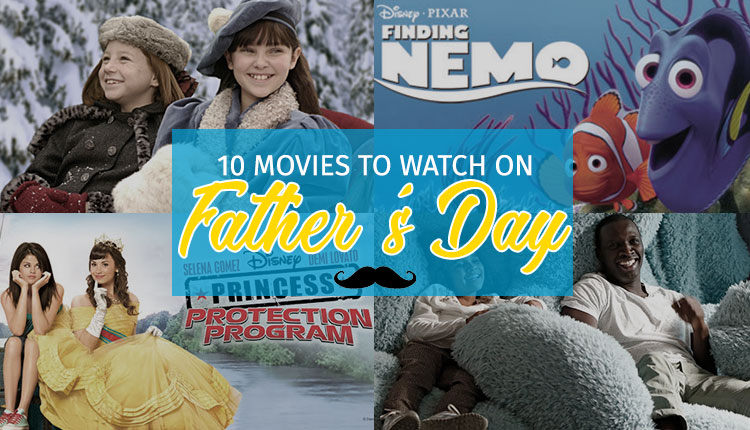 Isn't it great that Father's Day this year is on a Sunday? No office work shall trouble him and you can have him for yourself the entire day. If you know that you can't spend much out of your pocket money cuz you don't wanna go broke in the middle of the month, is 'What to do?' question bugging you? And now that it is right here…are you really that tensed? Remember that you have a subscription of Netflix or Amazon Prime? Why not opt for a movie date!!
Long hours of binge-watching together some movies having a father-protagonist is gonna be so much fun. take out your gaint bowl for popcorn and some great food like Pizza and chicken wings. Conquer the couch like never before and there you go…..a perfect DIY movie date.
10 Films To Binge Watch On Father's Day
1. Instructions Not Included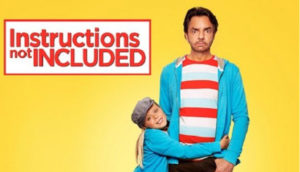 A single dad who ends bringing up a child who is 'apparently' his as a result of a one night stand is quite a story. But then, inspite of being given the responsibility out of the blue, he is a pro at it.
2. The Giver
In a world void of colours and emotions, the Giver has all the experiences of every emotion. He has to pass it down to a successor. But then his first receiver was overwhelmed and commits suicide during the training. It was his daughter. The risk lies in passing down the powers to the new receiver who is a rebel to the existing laws.
3. Prisoners 
A father can go up to length, just for the sake of his child. A missing daughter brings out the fighter in this father and goes onto do all the detective work to behind the police' back to get his daughter back
4. Finding Nemo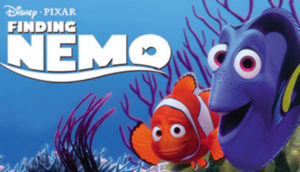 The all-time favourite, finding Nemo never goes out of the league. Nemo being lost and Nemo's father taking Dory's help; another fish suffering from memory loss is just hilarious.
5. Mamma Mia!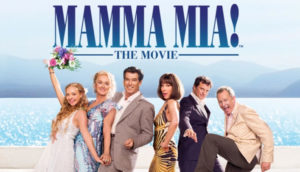 Some mothers are equal to fathers, especially when they bring you up single-handedly. But then this girl in the story does a great job of reuniting her mother with her biological father. What this story is an absolute comedy.
6. The Godfather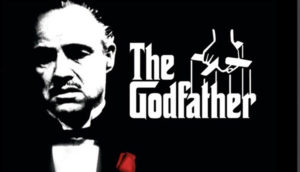 A great mafia leader handing over the reins to his son seems quite interesting. But what follows is that this decision puts the family in grave danger. But then, a father is a father and goes out to the turn the tables straight.
7. Samantha: An American Girl Holiday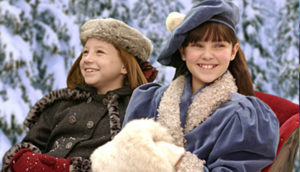 A young girl living with her grandma be-friends the daughters of a servant who brings up his girls alone, who later dies which leaves the girls in an orphanage. But then this story proves that not every father is a father just because we share blood. The girl's uncle decides to adopt his niece and her friends. What follows a is a beautiful family even though blood relations do not exist.
8. Radio Rebel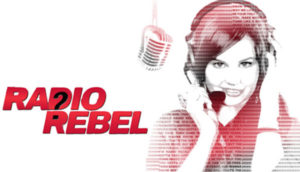 The story is not primarily about a dad but a shy girl who finds solace by being an undercover radio jockey inside her room podcasting through her laptop. Her step dad finds out this and gives her a great break letting her work in his studio. That's a notable point, for a stepdad. The principal of her school is against her. But then gradually things fall into place. Thanks to the stepdad.
9. Two Is a Family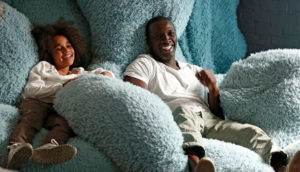 The position of a father comes with great responsibility. An ex leaving her child at his doorstep baffles him. But then he brings up the child with everything needed to nurture him singlehandedly which is pretty impressive.
10. Princess Protection Program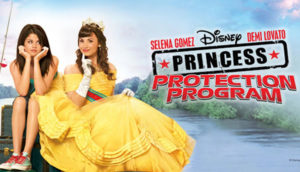 Princess Protection Program starts off with a girl and her father having a great relationship. But the father who works as an undercover bodyguard for a royal family is entrusted with the duty of protecting the princess in a secret location. The fact that he acts as a good guardian even to the princess, helping his daughter cope up with the weird demands of the princess is heartwarming. And finally the level he goes on to protect both the girls from the goons trying to kidnap the princess.