Apex Legends First Battle Pass Launch Details, New Hero Octane Coming Tomorrow
First Battle Pass coming in March with Free Rewards & Characters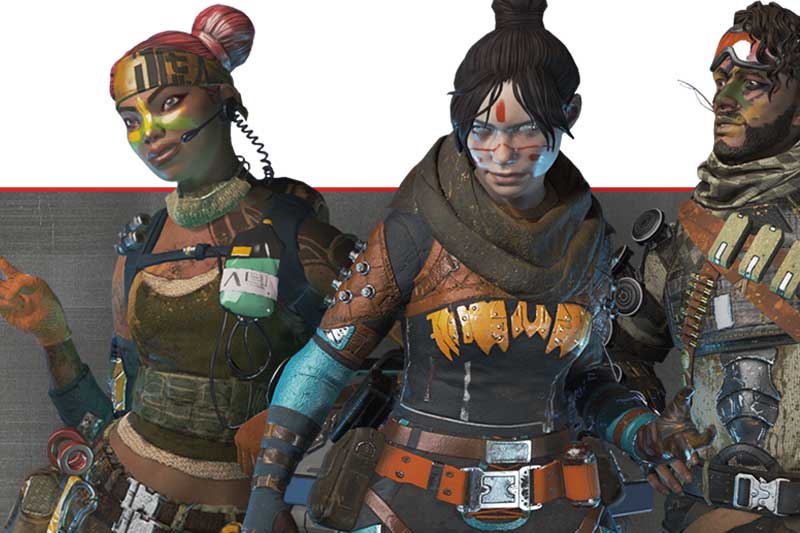 Apex Legends will be releasing its first battle pass on March 19, 2019 along with a brand new character Octane. There will be new cosmetics and rewards to unlock. Battle Pass is available in two editions, the regular one cost 950 Apex Coins and Battle Pass Bundle cost 2800 Apex coins. Buying the Battle Pass will instantly unlock next 25 levels for the season.
Leveling up is prime benefit of the pass, that will also allow you to instantly earn skins, cosmetics and more Apex Coins. Only a few number of rewards will be available as free for regular players, ample of them are part of Battle Pass.
Battle Pass Content: Wild Frontier Legend Skins: Instantly unlock the following skins.
Lifeline Revolutionary
Wraith Survivor
Mirage Outlaw
Battle Pass Rewards: Earn over 100 unique items throughout the season. To view all items visit EA.com
Even if you are not buying the Battle Pass you can still earn three free rewards they are listed below.
Free Rewards:
1 Wild Frontier Legend Skin
5 Apex Packs
18 Wild Frontier Stat Trackers
With over 100 rewards, season items and some exclusive kit, Battle Pass is ideal for those who have expendable Apex coins in their wallets.