Author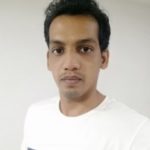 Raj S
Raj is a tech enthusiast, a geek by heart and die-hard fan of Sci-Fi movies.
Get free one year Nintendo Switch Online Service if have Amazon Prime and Twitch Prime membership.
Read More...
LG G8 ThinkQ, device that responds on wave commands with in-display speakers gets a release date for the US.