Apex Legends Reaches 25 Million Within First Week After Launch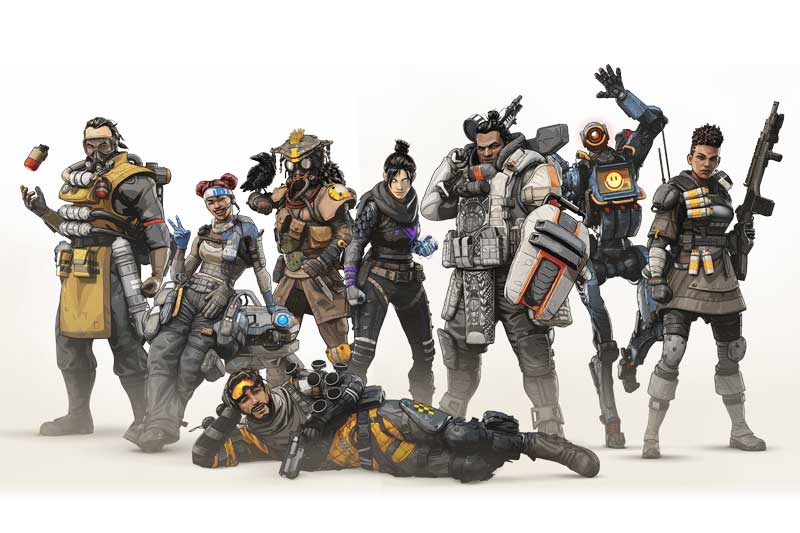 Apex Legends is a free-to-play Battle Royale game set in Titanfall Universe has reached 25 Million players mark within the first week of launch. The game came out a week ago and thanks to the battle royale craze tons of players are already in a mood of testing something new. Fortnite and PUBG are two biggest battle royale titles till now and the rising number of players in Apex Royale indicates it will soon find its place on top.
Vince Zampella from Respawn Entertainment shared a blog on EA to discuss new challenges and the success of Apex Legends:
First up, the Twitch Rivals Apex Legends Challenge. Sponsored by our friends at Twitch, the Rivals Apex Legends Challenge will take place this Tuesday the 12th and next Tuesday the 19th, with 48 of the biggest streamers on Twitch competing live in Apex Legends.
We'll be co-streaming all the action from our Apex Legends Twitch channel here: Playapex
Then, later this week we'll be celebrating Valentine's Day by introducing some limited-time Valentine's Day themed loot, so all you (Apex Legends) lovers out there keep your eyes open.
Don't forget, Season One kicks off in March, introducing the debut of our Battle Pass as well as new Legends, weapons, loot, and more.
EA touted the game as The Next Evolution of Battle Royale Genre, it is still unclear what is driving players towards the game. The increasing number of players on Apex Legends is a matter of concern for competitors.
Source – EA Blog