Give Your Document a Personal Touch on New iPad Pro With Apple Pencil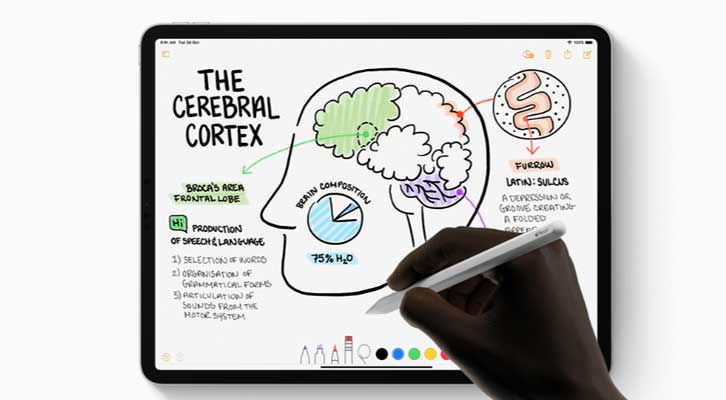 Apple's innovation is shaping productivity standards, elite products like iPhone and iPad are now a central platform for hundreds of activities users perform every day. Be it email, communication or task, iPhone and iPad has enough features to coup time-consuming task. New iPad Pro with an innovative stylus called as Apple Pencil is a costly accessory, but it let you give a personal touch to your docs. Sign the digital documents like you are signing a real paper, draw, sketch or test out innovative thing you can do with Apple Pencil.
Apple Pencil first generation cost $99 and the second cost $129. Second generation is more advanced which features automatic charging and pairing. Designed for 11-inch iPad Pro and 12.9-inch iPad Pro (3rd generation), it charges after connecting magnetically on the side of the tablet.
A handwritten sign-off: the new iPad Pro and Apple Pencil give your documents a personal touch.

— Apple (@Apple) January 18, 2019
Apple Pencil uses Bluetooth connection to work with iPad, with inbuilt customization taps you can easily control many functions. Take Notes, Draw, Markup Email, Capture Screenshots, etc are some basic task of Apple Pencil. It is designed with pixel-perfection to give you almost no lag writing on the digital screen. Once activated by tapping the iPad Screen, the tablet will not register a user's palm, the screen act as a notebook and offer ceaseless possibilities for creative usage.
Apple Pencil 2nd Generation works with iPad Pro 12.9inch 3rd Generation and iPad Pro 11inch. The first generation works with iPad Pro 12.9‑inch (1st and 2nd generations), iPad Pro 10.5‑inch, iPad Pro 9.7‑inch, and iPad (6th generation.