Arbaaz Khan's girlfriend Giorgia Andriani shares video perfroming Kathak
She is dancing on 'Mohe Rang Do Laal'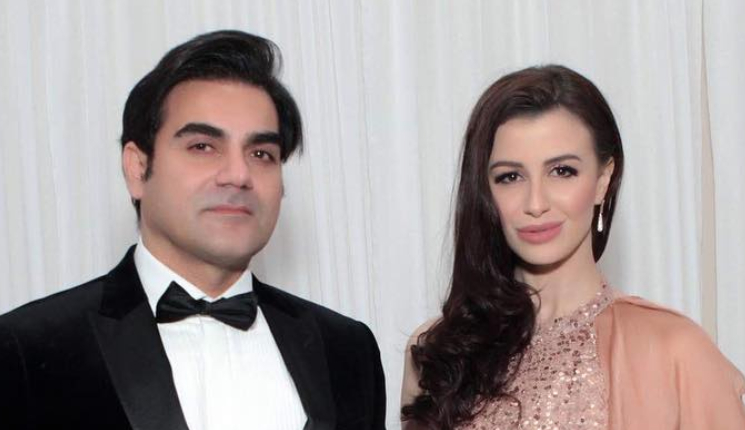 Arbaaz Khan is said to be dating Italian model Giorgia Andriani. After being married for about nearly two decades, Arbaaz Khan and Malaika Arora have finally called it quits.
While Malaika Arora is dating Arjun Kapoor, Arbaaz Khan is dating Giorgia Andriani. Their relationship came to light when the were spotted together at a restaurant.
Giorgia Andriani has posted a video of herself dancing Kathak on Deepika Padukone's 'Mohe Rang Do Daal'.
She has captioned it as "As promised I'm sharing here with you my first Kathak choreography this is just the start of a new journey that will definitely never stop… thanks @rajendrachaturvedi for being such an amazing teacher. #dance #seatedkathak #choreography #love".
The model is in India has taken to embrace the Indian culture with Kathak. the model has also been seen wearing Indian attires to various events. Her boyfriend Arbaaz Khan has shared the post and has written "Wah Wah".
Giorgia Andriani is learning Kathak under guru Rajendra Chaturvedi. She had previously posted a video of herself practising the dance form with beats.
The actor had previously confirmed this relationship with a conversation with the Deccan Chronicle "If I had to hide my affair, I would not have brought it in open. I unhesitatingly admit that Georgia is there in my life at this point in time. Somebody who I have at his time in my life is a friend who I am also dating. Where it is going to go? Only time will tell. Yes, undoubtedly, we are together".
Also Read: Arbaaz Khan Opens Up On His Divorce With Malaika Arora