Ariana Grande Wears Her Hair Down, Fans Are FLIPPING Out
Ariana Grande Wore Her Hair Down to Perform and Fans Are Loving The New Style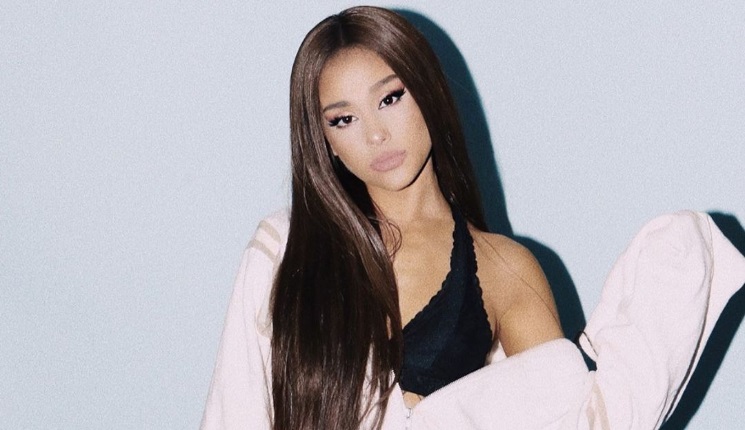 The global pop star, Ariana Grande is known for her soulful singing and most definitely for ponytail. The 25-year-old American singer doesn't go anywhere without two things: her dog Toulouse and her signature hairstyle. Therefore when she did the unthinkable of ditching her ponytail fans were stunned.
Grande took the stage in Chicago on her Sweetener/Thank U, Next tour with long, straight hair.
Check out her picture here:
https://www.instagram.com/p/ByY-iOcF/?utm_source=ig_embed
In the picture, from behind-the-scenes of her Chicago concert, Ariana was seen eating a tub of blueberries, and her hair was noticeably not sky-high but falling straight down her back. Fans lost their collective mind looking at her changed hairstyle.
At one point the singer also made fun of it at the concert by quoting one of her popular songs, "Do you like my hair? Gee thanks just bought it!"
ariana's hair looks so gorgeous down pic.twitter.com/jwT3cwjIg1

— alexa || 이 밤 ♡ (@squishseokjins) June 6, 2019
Even though she's worn a similar look before, there was an overwhelming response to Ariana's hair update last night. So much so, that her hairstylist Josh Liu wants everyone to just chill. After what we assume was an influx of direct messages on Instagram, Liu jokingly posted to his Stories, "Y'all need to relax."
Check out how her fans reacted to her look here:
ARIANA IS PERFORMING WITH HER HAIR DOWN THIS IS NOT A DRILL pic.twitter.com/rzp0Tv6lku

— eva (@agftbts) June 6, 2019
ARIANA HAS HER HAIR DOWN I REPEAT ARIANA HAS HER HAIR DOWNNNNNNN GIRL WHATS WRONG WITH YOU COME BACK DOWNNNNNNNNNN SHES SO CUTE HELLO

— rachel canNOT (@rachelcantu) June 6, 2019
ariana is really performing with her hair down wow-
pic.twitter.com/AHRbFpU7aP

— ??????? ♡ (@needyllwt) June 6, 2019
ariana with her hair down … a moment most pleasing to me! pic.twitter.com/urknP4aV6G

— َenzo is a fan acc (@alrightavenue) June 6, 2019
ariana is wearing her hair down and this is an actual footage of all of us rn pic.twitter.com/iKrdxHGCJf

— ???? (@ringsIust) June 6, 2019
Back in 2014, Grande explained why she's made the high ponytail look her go-to. Apparently, it has less to do with style than it does with her damaged ends, which were so bad five years ago Grande didn't have the confidence to step out without a ponytail hair extension.
Read on her post here:
Do you like Ariana's new hair? Do share your thoughts with us.
Also Read: Jennifer Lopez-Alex Rodriguez and their Daughters Had a Blast at Ariana Grande's Concert