Ariana Grande DRASTICALLY changed her hair style, here's how fans reacted
Ariana Grande changes her hair colour to Lavender and it is setting some major goals.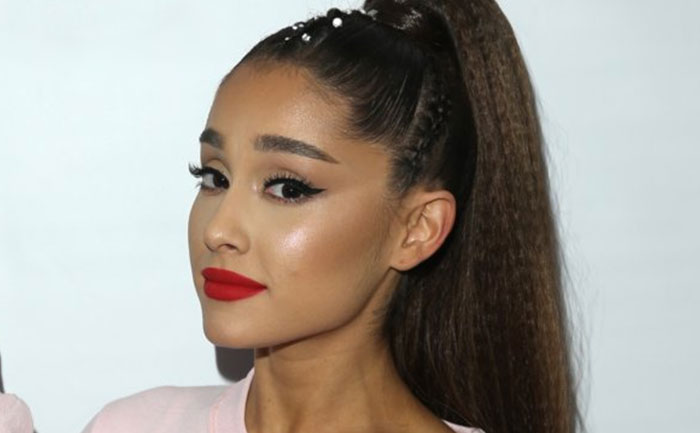 The American singer, songwriter, and actress, Ariana Grande broke several streaming records. Grande became the first solo artist to hold the top three spots on the  Billboard top 100 simultaneously when 7 Rings, Breakup with your girlfriend, I'm Bored and Thank You, Next did so in 2019. She is also the first American artist to have the lead singles from each of their first five studio albums debut within the top ten in the US.
Apart from music, Ariana Grande's signature hairstyle has also stolen a lot of hearts. Her tight ponytail had its own fan following too. Back in 2014, she explained why ponytail is her go-to. Explaining further had said that it was the only style that worked with her damaged hair.
Since people give me such a hard time about my hair I thought I'd take the time to explain the whole situation to…

Ariana Grande ಅವರಿಂದ ಈ ದಿನದಂದು ಪೋಸ್ಟ್ ಮಾಡಲಾಗಿದೆ ಶನಿವಾರ, ಜನವರಿ 18, 2014
Ariana Grande has recently posted a photo of her on Instagram with the caption "Everyone go watch Miley's Black Mirror episode immediately she is brilliant and I love her," she wrote in the caption of her controversial selfie. "Also my hair is down again!"
Check out her Instagram post here:
Ariana's stylist, Chris Appleton recently shared a photo of her with her new hair and it is lavender now. The  lavender grey has been setting some major hair goals with her new hair with the caption, "Lavender pony's change lives ☂️"
The global pop star also admitted that she wore hair extensions in the past, it looks like she has dyed her real hair this time.
As soon as she posted this picture, the comments section is filled with positive comments and people seem to have loved her hair. A user wrote "Gorgeous as always!" added one user "Purple perfection."
ALSO READ: Ariana Grande Thinking Of Collaborating With Pop Band BTS