Ariana Grande Reacts To Pete Davidson Shading Her In Netflix Comedy Special
Pete Davidson threw shade at his ex-fiancee Ariana Grande in his Netflix Comedy Special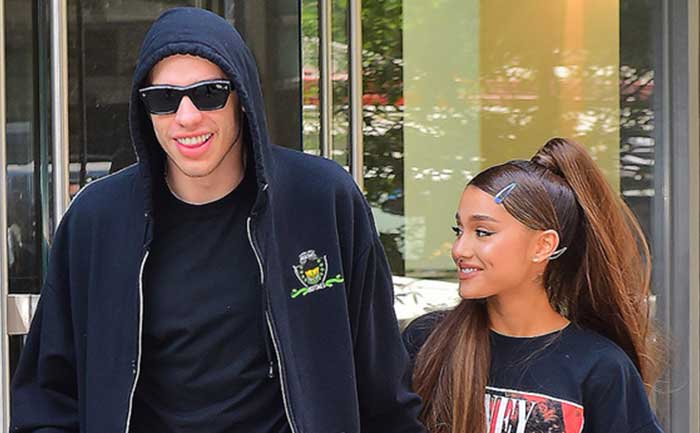 Ariana Grande has reacted to Pete Davidson shading her in his Netflix Comedy Special. Pete Davidson has talked about his ex-fiancee Ariana Grande in his latest Netflix comedy special. The SNL star said Ariana is fair game since she wrote 'thank u, next'. She also supposedly called him out during her Grammys 2020 performance.
Ariana had previously opened up about her relationship with Pete Davidson in the August 2019 issue of Vogue. Ariana said at the time: 'I met Pete, and it was an amazing distraction. It was frivolous and fun and insane and highly unrealistic, and I loved him, and I didn't know him.'
Davidson had called out the '7 Rings' singer in the  Netflix Comedy Special. He said, "My career would be over tomorrow if I spray painted myself brown and hopped on the cover of Vogue magazine and just started sh****** on my ex."
However, according to a Hollywood Life Exclusive report, a source close to the singer has revealed "Ariana is unbothered by Pete's jokes, she's really not paying attention. She is working on new music so she could easily slip something into a song but as of now it's not really impacting her so it's not likely it will make it into her music. Right now she's in a really good headspace and really isn't interested in any kind of negativity. She's enjoying life and focusing on all the great stuff in her life."
The 'thank u, next' singer was also spotted singing karaoke during a party thrown by her manager Scooter Braun. It looks like Ariana is really not letting the shade affect her life.
ALSO READ: BTS Love Ariana Grande & Want To Collaborate With Her For A Project, Watch Video