Is Arijit Singh the new Kishore Kumar?
What's common between Arijit Singh and Kishore Kumar? Deets here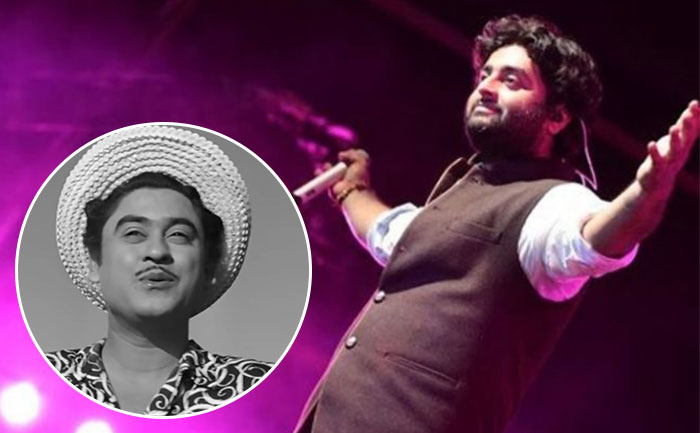 Legendary singer Kishore Kumar has a larger than life persona. His voice ruled Bollywood and the late singer known for his quirky nature. Kishore Da as he was lovingly known, was a naturally gifted singer, his versatility knew no bounds. From romantic numbers to heart touching breakup songs. From flirty numbers to patriotic songs he could easily change his voice according to the mood. Kishore Kumar's golden voice will have fans even after decades of him not being present amongst us.
Take to the present age and we have a new singer Arijit Singh. He holds the music industry glued to his soulful voice. Be it a romantic song or a party anthem, there has to be Arijit Singh in every playlist. Arijit is one of the best singers of the present era and he has proved this with most of his songs that go on to be Chartbusters. Arijit is known for his soothing voice and knows perfectly well how to have a perfect balance of emotions in each and every song.
There is one thing common between Kishore da and Arijit Singh and it is that they have become a necessity in their respective times. They not only rule the industry in their eras but have also monopolized it with their bewitching voice.
We can easily say both are so different yet so similar too. We shall relish all their songs, be it from Kishore da or Arijit Singh. At the end of the day what matters is amazing music and awesome songs.
What are your thoughts on the similarities between Arijit Singh and Kishore Kumar? Do share it.
Also Read: Throwback: Did Arijit Singh Charge Rs 1.5 Crore For A Live Performance?