Arjun Kapoor says, "she has my heart" during candle light dinner with Malaika Arora
Arjun Kapoor and Malaika Arora are vacationing in the US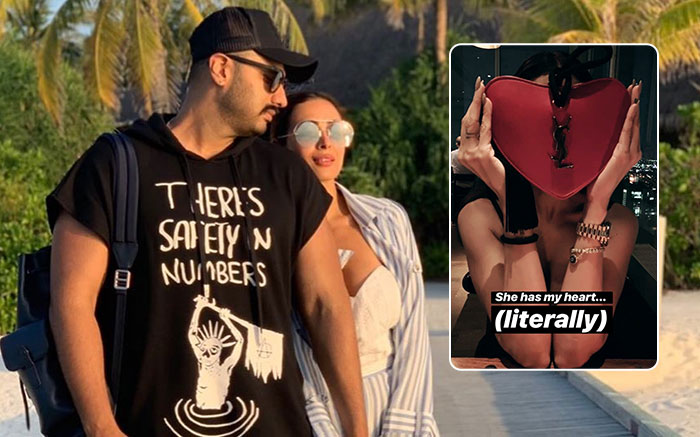 Malaika Arora had finally admitted that she is in a relationship with Arjun Kapoor. Though it was known to everyone that both are dating each other but on Arjun Kapoor's 34th birthday, Malaika made it Instagram official through her romantic post for him. The couple is currently in New York and they are having a great time and enjoying each other's company. Their Instagram handles are filled with lovey-dovey pictures and we are loving them. Yesterday, the couple went for a candlelight dinner date and Arjun shared a picture of Malaika hiding her face holding a heart-shaped bag and Arjun captioned it, "She has my heart (literally)." That's really sweet, isn't it?
Here's the picture.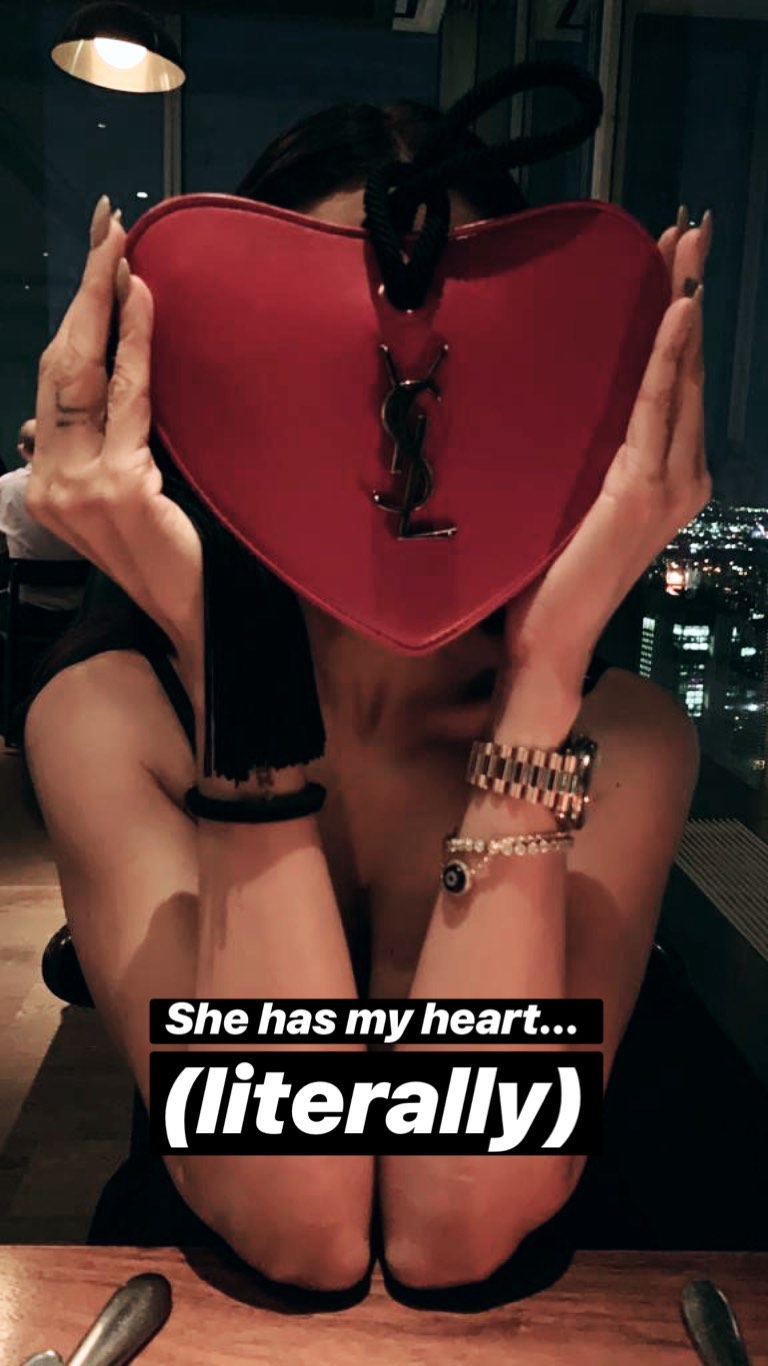 Here's the video of their romantic dinner date where you can see a candle and a glass of wine.
Malaika seems to have participated in New York's Pride Parade and the pictures are taken by Arjun Kapoor. Malaika has forgotten to give the photo credit to Arjun Kapoor and he reminded his lady love asking, "Photo credit?".
On Arjun's birthday, Malaika wished him calling him 'crazy', 'insanely', 'funny' and 'amazing' and also wished him 'love and happiness always.'
The couple seems to be head over heels in love with each other and they are leaving no stone unturned to make the most of their vacation. We wish the couple all the happiness in their lives.
For more such updates, stay tuned to our space.
Also Read: Malaika Arora Makes Relationship With Arjun Kapoor Instagram Official …