Arjun Kapoor and Malaika Arora to get married next year?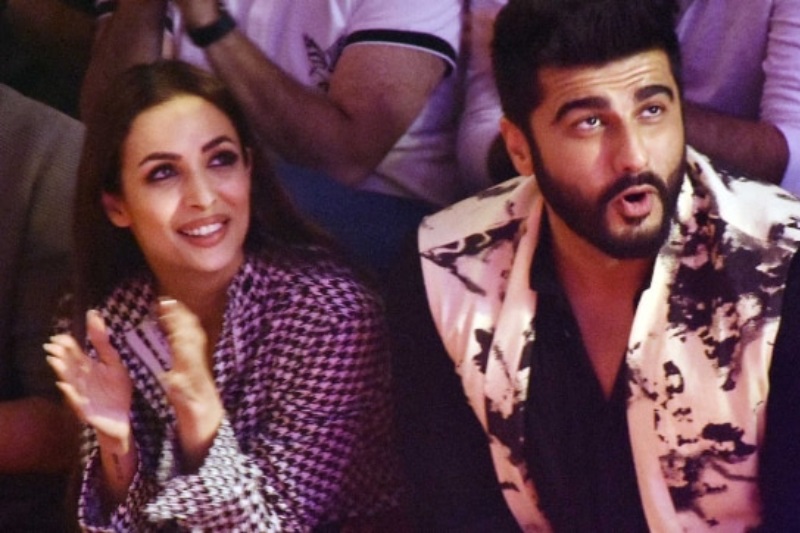 After playing hide and seek with the media for way too long, Arjun Kapoor and Malaika Arora may soon go official about their relationship. Some reports suggest that the couple may tie the knot next year.
The couple made news recently after they twerked together on the sets of India's Got Talent and after their remantic getaway to Milan. They were snapped holding hands at the Milan airport.
As per a source in Filmfare, "Malaika and Arjun are extremely fond of each other. They have never really spoken about each other but they are extremely happy in their own personal space. In a steady relationship now, Malaika and Arjun plan to take their relationship to next level and tie the knot next year."
A latest report by India Today also suggests that Malaika and Arjun's friends are planning to throw a big bash for them, to mark the couple going public with their relationship.
Recently, in a video posted by Karan Johar, Karan hinted at their relationship and said, "I believe, you are starting something."
Karan Johar also asked her who she spent her birthday with, Malaika said, "Let it be a burning question!"
Malaika and Arjun have been linked together for several years now. Her proximity to Arjun was also speculated as being the reason behind Malaika's separation with Arbaaz Khan. However, the couple has reiterated time and again that she and Arjun were just 'close friends'.
Deccan Chronicle had earlier quoted a source as saying, "Malaika is no longer keen to hide her proximity to Arjun. When she was with Arbaaz, the Khan family, especially Salman (Khan), made their disapproval very clear. But now that she has broken away from Arbaaz, she sees no reason to be coy about her closeness to Arjun. Besides, Arbaaz is also seeing someone else now."
Recently, Arbaaz also accepted his relationship with Georgia Andriani and rumours say that a wedding is on the cards, for them as well.
Also read: Arjun Kapoor and Malaika Arora Khan seen cosy in Italy