Part of Army Headquarters Sealed After Soldier Tests Covid-19 Positive
Sena Bhavan is the headquarters of the Indian Army.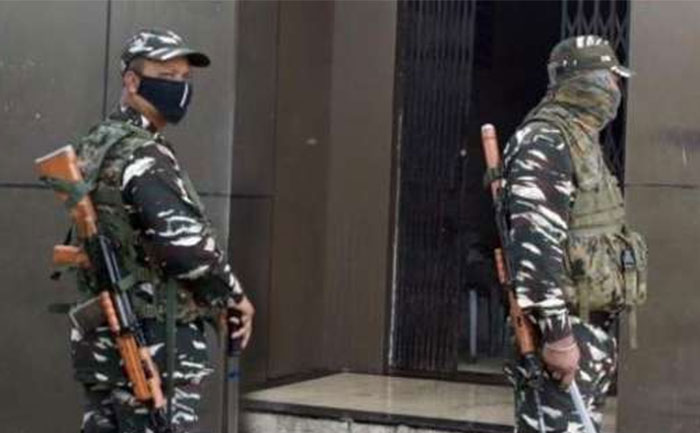 A part of the Army headquarters in national capital Delhi was sealed off on Friday after a soldier tested positive for COVID-19, Hindustan Times has reported.
"One soldier tested positive for Covid-19. The affected area of Sena Bhawan closed for sanitation and disinfection," an official said.
"Actions as per protocol such as contact tracing and quarantine are in progress," he added.
Sena Bhavan is the headquarters of the Indian Army.
However, this is not the first time the Army has had to deal with COVID-19 situation within the establishment. Army Chief General MM Naravane had addressed the COVID-19 outbreak while speaking with Times Now. He stated that the Army is 'ready to deal with COVID-19'.
"I would like to say that everyone is ready and the morale is high, notwithstanding the prevailing circumstances. The force is totally ready for whatever task assigned to them. From guarding the borders to taking on the terrorists or any aid that is required to be given to civil authorities to deal with the COVID-19 crisis, the force is ready," General Naravane had said.
Earlier, the Indian Navy had said that a total of 38 cases were detected in a naval unit in Mumbai-based Western Naval Command establishment. However, 12 of these cases have been discharged while 26 are still undergoing treatment.
Currently, India has over 50,000 active cases of the novel coronavirus. This has led to more than 2,600 deaths in the country. There are over 4 million cases of the COVID-19 worldwide at the moment. The death toll worldwide has risen to over 300K.