Unai Emery downplays Arsenal's eight-match winning streak ahead of Fulham match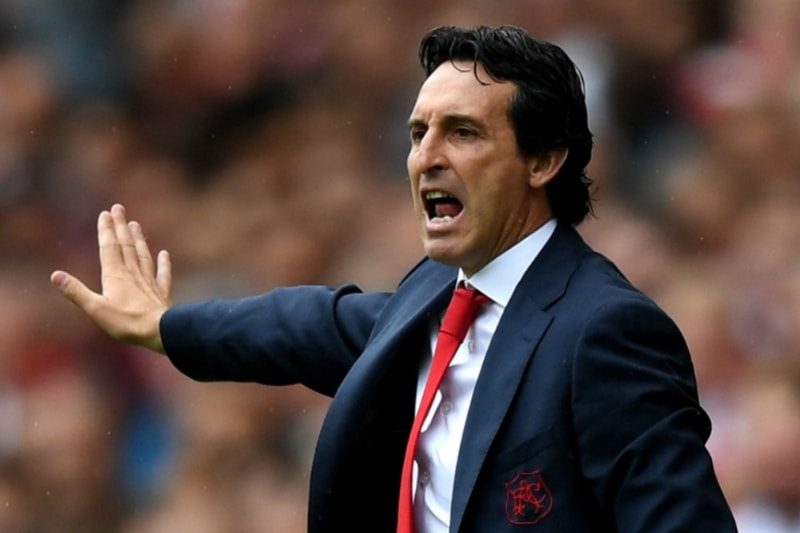 Arsenal manager Unai Emery played down the team's eight match-winning run in all competitions said that he is looking ahead for the upcoming matches, the immediate one being Sunday's away fixture against Fulham.
Arsenal got off to a poor start in the Premier League with consecutive losses to defending champions Manchester City and London rivals Chelsea.
Since then, Arsenal have gone on to win every match and have moved up to the fifth position in the table, with a four-point difference from the league leaders Manchester City and Liverpool, who meet on Sunday at the Anfield.
Recently, Arsenal defeated Qarabag FC 3-0 in Azerbaijan in a Europa League fixture on Thursday.
Also read: Europa League: Arsenal find three new goalscorers in their match against Qarabag FC
Emery, looking forward to the trip to Fulham said, "Usually I don't look behind, every day I'm looking at the next matches – what's in front.
"For me, whether we win or lose, every match is giving me a lot of information about how to improve. Every coach wants to win, but it's not easy to do that. For me the challenge is every day and every match – to look back to the last match is not good for us and not for me."
"My only focus is on Sunday against Fulham, to get three points to continue going up in the table," the Spaniard added, as quoted by Sky Sports.
However, it was surprising to see Emery opting to take a full-strength squad to Azerbaijan despite the long distance. Arsenal players landed in the wee hours on Friday and that might be a cause for fatigue for them going into Sunday's match.
When asked if his players would find it tough to compete on a Thursday and then on Sunday.
"Yes but the Premier League is very difficult. It's the most difficult domestic competition in the world.
"The first six teams are playing each season a lot of matches in the Premier League, the cups and Europe.
"Every team wants to do the best performance in the Premier League because it's the first competition for us and also in the cups and Europe," he added.
Emery knows a thing or two about the Europa League, having won the title three times in a row with Spanish club Sevilla.
He added, "The top players want to play a lot of matches. I have experience too because I'm playing in Europe for the 12th consecutive season, six in the Champions League and six in the Europa League so my habit is also this.
"We are going to balance each match physically with the players but these player are prepared to play Thursday and Sunday and then we have players to make changes for some matches. But if I decide to play a someone for three matches in a week, they are available to do that."
Emery's men have an opportunity to cut down the gap in the Premier League with a win over Fulham. If they beat the newly promoted side, with Liverpool and Manchester City playing out a draw, the gap would be reduced to just two points.
Image credit- Goal.com