Man who vandalized Tanushree Dutta's car believes Nana Patekar has no role in it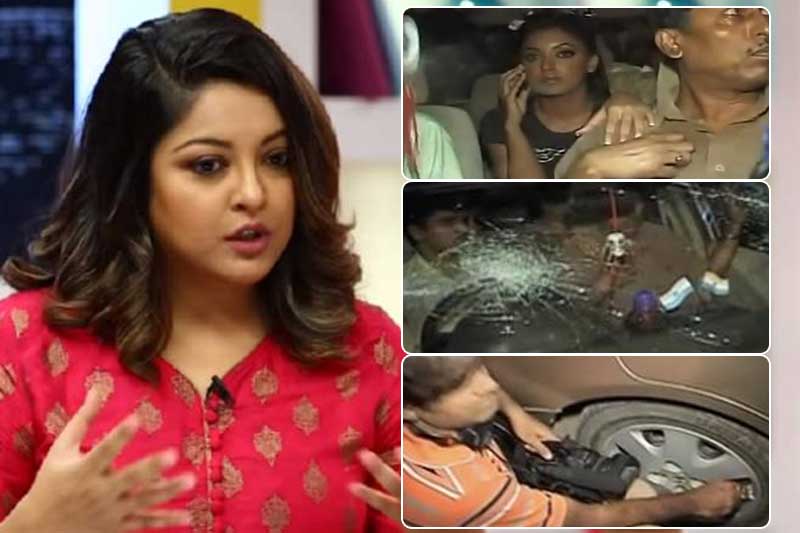 Actress Tanushree Dutta has started the #Metoo wave once again in Bollywood. Tanushree had alleged that Nana Patekar sexually harassed her on the sets of Horn Ok Pleasss and even called people from a political party who vandalized her car.
Tanushree claimed that the members of MNS attacked her car while she was inside it and also broke the car's windshield. The video also went viral on social media. A man wearing an orange t-shirt could be seen striking the car violently. He also deflated the tyres of the car.
The man was identified as Pawan Bharadwaj and he was a photographer with a Hindi news channel. Pawan claimed that Nana Patekar did not ask him to smash the car. TopYaps quoted him saying, "I was asked by the assignment desk to go for a shoot at Filmistan studio that day. I went with our reporter Tejal Mehta to do the story at Filmistan, I did not have any idea what the story was or who was involved in it. We waited for the actors to exit the shooting floor, and as soon as we saw Tanushree Dutta and her father emerge, I started rolling my camera."
He furthur added, "Tanushree's team attacked our reporter Tejal and then her father snatched my camera from my hand and slammed it on the ground, my camera broke from the front and back."
Here is a video footage of goons attacking #TanushreeDutta car in 2008#NanaPatekar

— Abhi (@Nakshh_) October 1, 2018

He also said that Tanushree Dutta and her father were in a hurry and the car ran over his feet and he fainted.
The website quoted him saying, "I almost fainted, the bystanders sprinkled water on my face and I revived myself and realized that their car had been stopped near the exit gate by a crowd. I was angry that my camera had been destroyed, I was worried about my job and so I demanded a compensation, but they did not listen to me, so I started hitting the car with my camera in frustration."
Allegedly, Nana Patekar and Vivek Agnihotri have sent notices to Tanushree Dutta asking for an apology.
Also read: Pooja Bhatt: Tanushree Dutta-Nana Patekar row must be investigated