Arun Jaitley cuts petrol, diesel prices by Rs 2.50, urges states to follow suit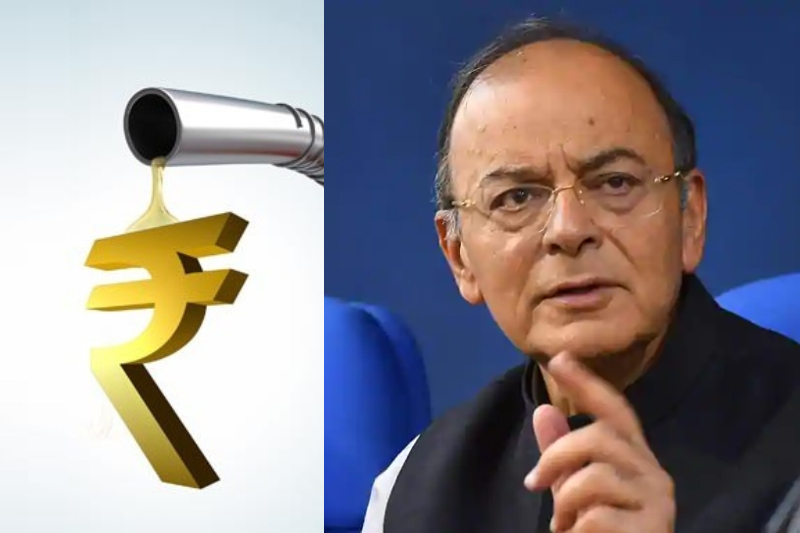 Union Finance Minister Arun Jaitley on Thursday announced a cut of Rs 2.50 in excise duty for petrol and diesel after successive hikes. According to Arun Jaitley's three-point plan, this cut may further down to Rs 5 per litre.
Jaitley's first plan involves the Centre. The Centre will cut the excise duty by Re 1, it charges on petrol and diesel by Rs 1.5 per litre. The second plan deals with Oil marketing companies who will also take a Re 1 per litre, it will hit on their revenue.
The third part of the Jaitley's plan involves the various state governments. He further said, "He will write to the different state government urging them to reciprocate and reduce their taxes by a similar Rs 2.5 per litre."
The price has been reduced by Rs 2.5 per litre but, if his three plans implemented, the prices of the petrol and diesel will further go down by Rs 5 per litre in states.
Jaitley made this announcement at a surprise press conference in New Delhi where he once again, blamed international crude prices for the near-daily rise in petrol and diesel prices.
Following Jaitley's announcement,  Gujarat Chief Minister Vijay Rupani took to Twitter and assured that Gujarat will also do the same.
Finance Minister Sh @arunjaitley Ji has announced Rs.2.5 cuts in petrol & diesel prices, reciprocating positively to FM's announcement, the Govt Of Gujarat has also decided to reduce Rs.2.50 on both petrol & diesel. Thus petrol & diesel wd be Rs. 5 cheaper in the State of Gujarat

— Vijay Rupani (@vijayrupanibjp) October 4, 2018
Speaking generally about the Indian economy, Jaitley said that the government has cut down on its borrowing this year and that oil companies have been authorised to raise money internationally with the help of oil bonds.
The excise duty cut would dent the government's tax revenue by Rs. 10,500 crore, he said. Taxes on petrol and diesel, which account for more than a third of retail fuel prices, are one of the biggest sources of income for the government.
The prices of petrol have crossed the mark of Rs 90,  is being sold at Rs 91.34 per litre (increase by Rs 0.14) in India's financial capital Mumbai. While the prices of diesel have also touched a new height and being sold at Rs 80.10 per litre (increase by Rs 0.21) in Mumbai.
Also read: Fuel price hike: Petrol costs Rs 91.34 per litre in Mumbai, Rs 84 per litre in Delhi