Exclusive: Prithvi Shaw should have made debut at The Oval, says Dilip Vengsarkar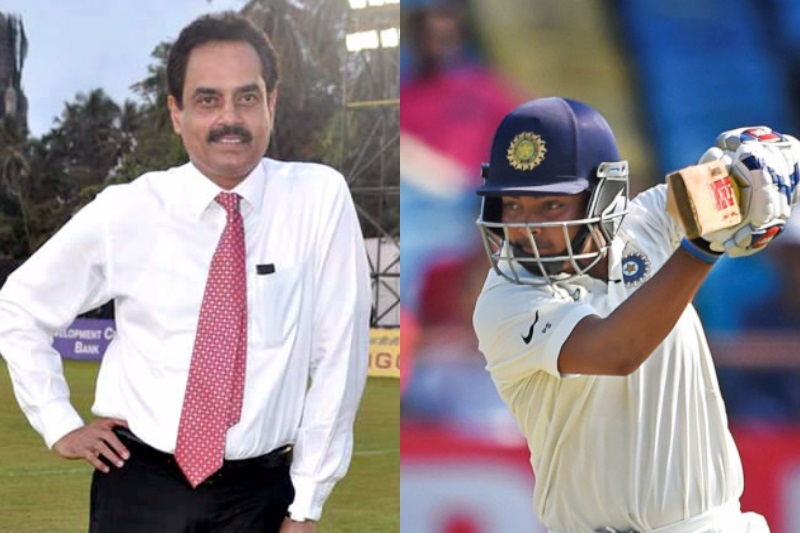 We have had plenty of stalwarts from Mumbai donning the Indian jersey over decades. Eighteen-year-old Prithvi Shaw is the new addition to the coveted list after he amassed a century on debut against the West Indies in Rajkot Test on Thursday.  Opening the batting with KL Rahul, Prithvi gave India a strong foundation with his well-made 134.
Vijay Merchant, Sunil Gavaskar, Dilip Vengsarkar, Sanjay Majrekar, Sachin Tendulkar, Rohit Sharma et al have made India proud on several occasions and took Mumbai cricket to dizzying heights. Prithvi Shaw has all the qualities to make the big league.
Former India captain Vengsarkar was full of praise for the 18-year-old debutante soon after he crossed the three-figure mark at Rajkot. Vengsarkar is perhaps one of best judges considering the fact that he has minutely followed the entire careers of Tendulkar, Manjrekar and Sharma. "He is a natural player and whatever the conditions are, he plays his natural game and that is what matters as has oodles of talent," Vengsarkar told The Live Mirror in an exclusive chat.
The former chief selector though felt that Shaw should have already his debut for India considering his recent exploits with the bat. "I think they (Team management) should have selected him for the last Oval Test match in hindsight," Vengsarkar didn't mince his words.
There have been many players who have been benefitted from the legendary Vengsarkar's advice and it's quite natural that he would also be there as and when Shaw needs some advice to better his game in the long journey. "Now there are lot of expectations from him and so should keep playing his natural game. Consistency is what matters the most at the highest level. So first thing is he should show consistency at this level," the 62-year-old stalwart, who has close to 7000 Test runs and 17 centuries under his belt, advised the youngster in his customary style.
Asked on what are the steps for Shaw to be consistent and be an asset to the team like other Mumbai stalwarts, the Lord of Lord's pointed towards 'modesty' and 'staying grounded'.
"Prithvi is just 18 years and there's a full career in front of him. The only thing is that he should be humble and modest like all players from Mumbai in the past. He should keep his feet on ground and that's what," he said.
But at the same time, Vengsarkar reminded that he is a nice boy and there's no reason he won't be the same in future too. "He is actually very humble and modest. But throughout the career he should stay grounded and that's important," he remarked.
On whether Shaw would be able to reach the heights Rohit Sharma has, he said it's too early to comment on that. "It's true both Rohit and Prthvi are extremely talented," the former skipper signed off.
Also read: India vs West Indies: Prithvi Shaw shatters multiple records with debut Test century