Showing up humanity gesture, Arunachal Governor takes pregnant woman in his own chopper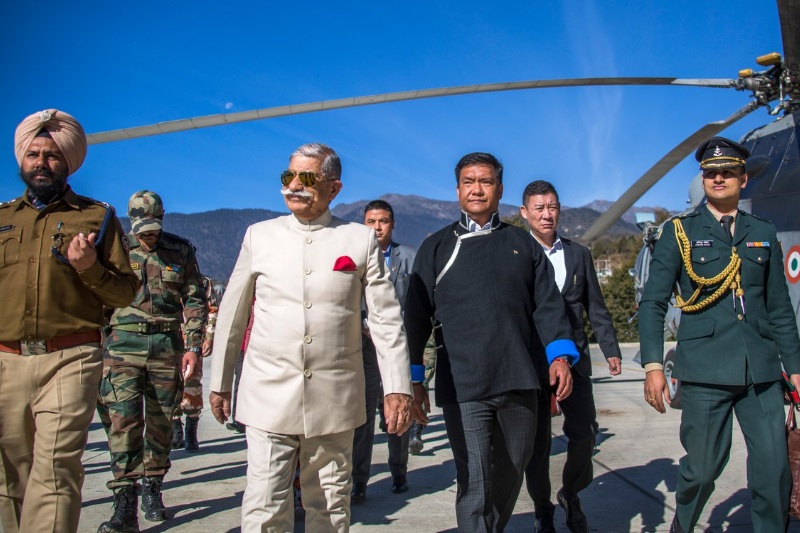 We cannot despair of humanity, since we ourselves are human beings. This quote suits best to Arunachal Pradesh Governor Brig (Retd) B D Mishra. Notably, after learning a woman needing immediate medical attention, Governor B D Mishra took her in his helicopter from Tawang to a hospital.
"At an event in Tawang on Wednesday, the Governor overheard a conversation between Chief Minister Pema Khandu and the local MLA. The MLA was informing Khandu that a patient was in a critical condition, but there was no helicopter service between Guwahati and Tawang for the next three days," NDTV quoted Raj Bhavan sources saying.
"Governor Mishra immediately offered to take the patient and her husband with him to Itanagar in his helicopter and the two officers, who had travelled with him, would stay back at Tawang to accommodate the couple," the sources said.
"The helicopter had to land at Tezpur in Assam for refuelling, but after that, the pilot noticed a technical snag in the chopper and the flight had to be aborted. Concerned over the condition of the patient, the Governor made a requisition bid to the Air Officer Commanding of the Air Force Station, Tezpur, for another helicopter. The patient and her husband were taken to Itanagar," the sources added.
"He followed them in another chopper later. After coming to know about the woman's successful surgery, Mishra conveyed his best wishes to her and her baby," sources concluded.
Also Read: Salman Khan endorse Arunachal Pradesh tourism in a unique way