Shah Rukh Khan's Son Aryan Khan Sets Internet On Fire with Photos From France Holiday
Bollywood Superstar Shah Rukh Khan's Son Aryan Khan Sets Internet On Fire with Photos From His France Holiday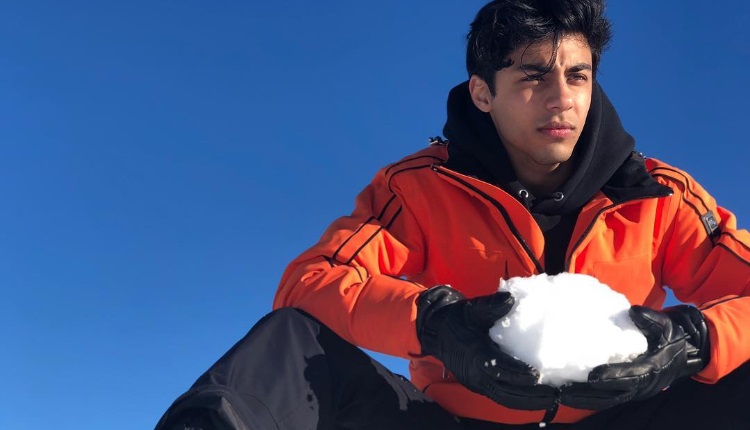 Bollywood superstar Shah Rukh Khan's eldest son Aryan, who has not yet made his acting debut in Bollywood, but still have lakhs of followers on social media. Aryan, who is studying filmmaking at the University of Southern California, is currently having a gala time in Courchevel Rhone-Alpes, France. Aryan took to Instagram and shared a series of photos from his France Holliday leaving his fans mad.
Aryan wrote a caption on the post 'Narcos' and geo-tagged it to Courchevel, Rhone-Alpes, France. In one of the pictures he shared, he is seen sitting on the ground and holding a chunk of snow in his hands. In another pic, he is seen posing like his father.
A fan of Aryan wrote on Instagram, "My heart skipped a beat," another wrote commented, "His jawline ohhh my goddddddddd."
Check out Aryan's Pictures from France Holliday Below:
During 'Zero' promotion, when SRK was asked about Aryan's acting debut in Bollywood, he had said,  "Aryan doesn't want to be an actor, he wants to make films, become a director, and is training for it in the US."
We all know that Shah Rukh is an avid social media user, who keeps sharing photos of his kids on social media. Just a few days back, he shared a photo of Aryan and Suhana Khan twinning in yellow hoodies. He captioned the picture which reads,  "This image reminds me of the Yellow Brick Road….I hope they find answers they r looking for or at least have enough questions to lead a full life….#mysunshines."
Also Read: Shah Rukh Khan And Salman Khan To Work Together In THIS Film?