Aryan Khan Case: Probe Against NCB's Sameer Wankhede Over Bribery Charges
NCB to investigate bribery allegations levelled against Sameer Wankhede in Aryan Khan case. Officer Denies Charges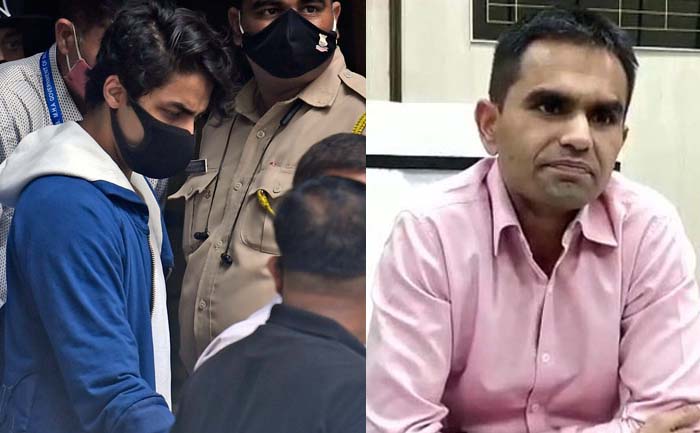 The Narcotics Control Bureau (NCB) has ordered a vigilance probe against zonal director Sameer Wankhede. This is after a witness alleged a Rs 25 crore bribe in order to release Aryan Khan. Prabhakar Sail alleged that private detective KP Gosavi had demanded Rs 25 crores from Shah Rukh Khan to release his son Aryan. In his affidavit, Sail alleged that he heard an Rs 18 crore deal between Gosavi and Sam D'Souza. He added that out of which Rs 8 crore was to be paid to Wankhede.
Mumbai NCB officials have submitted a detailed report to the Director-General of NCB. This is on the allegations against the probe agency. Reportedly NCB's Deputy Director General (DDG) Mutha Jain is expected to record Wankhede's statement. Vigilance head Gyaneshwar Singh will carry out the investigation. He will analyze the evidence against Wankhede. If any are found then will make a comprehensive report to file before NCB Director General SN Pradhan.
Sameer Wankhede has today filed an affidavit in Mumbai Sessions Court. He has claimed that attempts are being made to derail the ongoing investigation in the Mumbai drugs case. The move comes after serious allegations were levelled against him by an independent witness Prabhakar Sail. Wankhede also questioned why Sail spoke after 22 days. He further added that he is ready for a probe. The court after hearing Sameer Wankhede's counsel has reserved its order for Monday afternoon.
Meanwhile, Prabhakar Sail, the independent witness arrived at the Mumbai police commissioner's office to meet senior security officials.
Also Read: Aryan Khan Case: KP Gosavi's Aide Prabhakar Sail Alleges Payoffs; NCB Denies