Aryan Khan Case: Two Accused Granted Bail By NDPS Court
First To Get Bail In Aryan Khan Drugs On Cruise Case, Two Accused Granted Bail By NDPS Court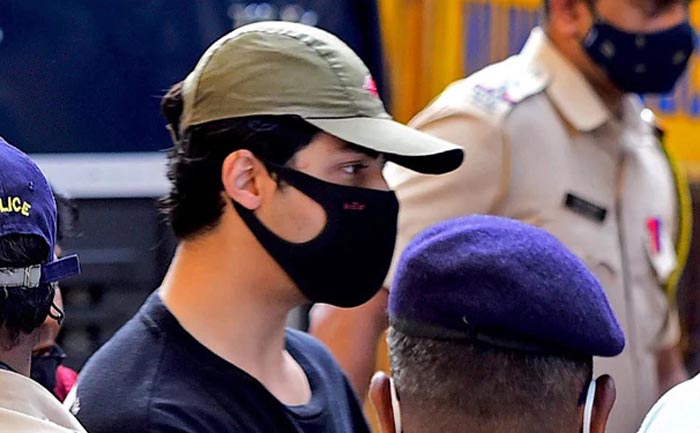 A Special NDPS court on Tuesday granted bail to two co-accused in the cruise ship drug case. Shah Rukh Khan's son Aryan Khan has also been in the Arthur Road Jail along with the other accused concerning the case. The special NDPS court granted bail to Avin Sahu and Manish Rajgadiya. They are the first individuals arrested by the NCB on October 2 to have been granted bail. Both are residents of Odisha.
The two accused, Manish Rajgarhiya and Avin Sahu were said to be passengers on the cruise. They were granted bail subject to furnishing bail bonds to the tune of Rs 50,000. Manish Rajgadiya was arrested for allegedly possessing 2.4 grams of ganja. Sahu was arrested on the consumption charges, according to the NCB. They were in NCB custody since their arrest on October 5.
During the hearing, Manish Rajgarhiya's lawyer Taraq Sayed told the NDPS court that his client was arrested with the alleged recovery of 2.4 grams of ganja. It is "a nano-small quantity". He had also argued that 'panchnama' doesn't mention from where the contraband was recovered.
Sahu's lawyer claimed that nothing has been recovered from her client. The only allegation against Sahu was that he consumed ganja twice while on the cruise.
Actor Shah Rukh Khan's son Aryan has also been arrested in the same case. His multiple bail petitions have been rejected. The 23-year-old has now moved the Bombay high court. His bail plea will continue today afternoon at 2.30 pm.
Also Read: Aryan Khan Case: NCB Summons Shah Rukh Khan's Manager Pooja Dadlani