Mumbai Police Begins Preliminary Inquiry Against Sameer Wankhede
Mumbai Poluce Launches inquiry against Sameer Wankhede, other NCB officials over alleged extortion claims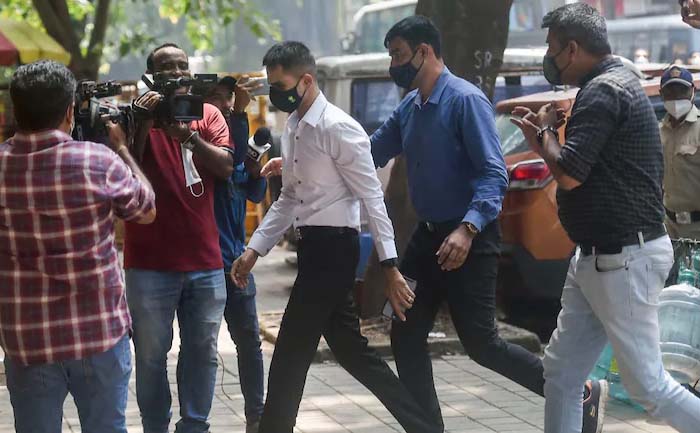 Mumbai Police has launched a preliminary inquiry against NCB's Sameer Wankhede. This is over alleged extortion claims. An independent witness in the drugs bust case has levelled allegations of extortion against Wankhede. The department said they have received four applications. It is alleging extortion by Narcotics Control Bureau's (NCB) Mumbai zonal director Sameer Wankhede and other officials.
One of the applicants is NCB's independent witness Prabhakar Sail. He said that he had overheard KP Gosavi, another witness in the cruise ship raid case. Gosavi was talking to one Sam D'Souza about a demand of Rs 25 crore including Rs 8 crore for Sameer Wankhede.
Prabhakar Sail, the independent witness, recorded his statement on camera with the police on Tuesday. A DCP-level officer recorded the statement of Sail. The inquiry was initiated after Sail's statement was recorded. The police will first investigate electronic evidence.
As reported by a senior officer to India TV, "We have clubbed all the four applications filed against NCB officers including zonal director Sameer Wankhede. We have launched an enquiry to verify the claims. All these applications have been marked to Mata Ramabai Ambedkar Marg police station. An officer of the rank of Assistant Commissioner of Police has launched the enquiry."
Sources added, Police will also verify claims made by Prabhakar Sail. Police teams are verifying locations of mobile phone numbers as well as CCTV footage of various places mentioned. Once the report is ready, it will be submitted to higher authorities. They will decide whether or not to file an FIR.
Also Read: Aryan Khan Case: NCB Summons Shah Rukh Khan's Manager Pooja Dadlani