Ashish Chanchlani gives clarification about his 'insulting tweet' on MS Dhoni
Here's what Ashish Chanchlani tweeted about MS Dhoni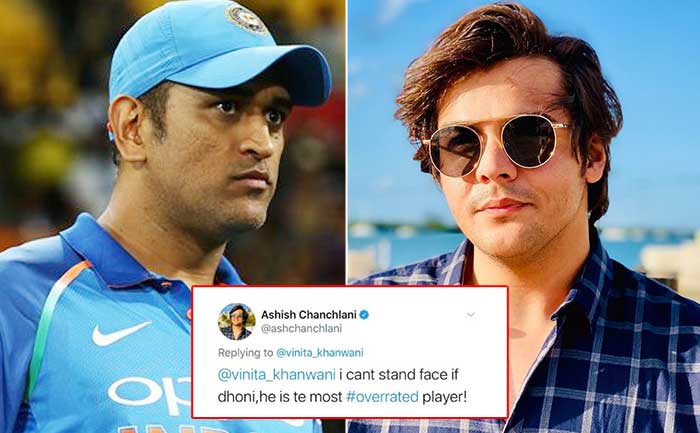 Ashish Chanchlani is undoubtedly one of the most entertaining Indian YouTuber. The popular YouTuber never fails to entertain his millions of subscriber with his outstanding comedy videos. However, Ashish Chanchlani seems to be landed in trouble as his old tweet calling MD Dhoni overrated player has gone viral on social media. Ashish Chanchlani's Controversial Statements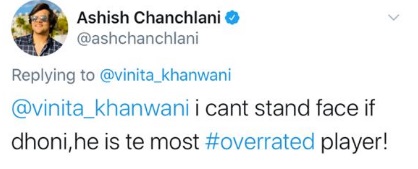 Ashish Chanchlani's tweet of terming MS Dhoni an overrated player did not go down well with MS Dhoni fans and they have started trolling him left, right, and centre for the same. Looking at netizens' response, Ashish Chanchlani has taken to Twitter and clarified saying that it is 7-year old tweet and at that time he was merely 18-year old. YouTuber Ashish Chanchlani's Net Worth Revealed
Giving clarification on the same, Ashish Chanchlani wrote on Twitter, "Hello guys there is news going around that i insulted ms dhoni on my twitter feed, it is not true i will explain the entire scenario :
7 years back, i was a kid and dhoni by his excellent captaincy not only had won world cup but also defeated mumbai indians in the finals.(sic)."
Hello guys there is news going around that i insulted ms dhoni on my twitter feed, it is not true i will explain the entire scenario :
7 years back, i was a kid and dhoni by his excellent captaincy not only had won world cup but also defeated mumbai indians in the finals.

— Ashish Chanchlani (@ashchanchlani) January 26, 2020
In another tweet, Chanchlani mentioned that he loves MS Dhoni and has been vocal about this since last 5-years. He also said that he watched the movie MS Dhoni: The Untold Story first day first show.
In the same Tweet, Ashish Chanchlani urged people not to judge him on the basis of the tweet that he wrote 7-years back.
In one of his Tweets, he said that why the fu*k would he call MS Dhoni overrated?
I would never call anyone overrated
Why the fuck would i call ms dhoni overrated? I am no one in front of him, so the articles that are going around are about a stupid/silly 7 YEAR OLD immature tweet with someone.

— Ashish Chanchlani (@ashchanchlani) January 26, 2020
Talking about MS Dhoni, he is considered as one of the greatest cricketers in the history of Indian cricket. He isn't just the most successful wicket keeper-batsmen but also the most successful captain for an Indian cricket team.
It was MS Dhoni's captaincy that the Indian cricket team reached many milestones and went on to become the number one cricket team in the world.