YouTuber Ashish Chanchlani's Net Worth Revealed
According to reports, Ashish Chanchlani earns 15-20 lakhs a month from YouTube and other sources.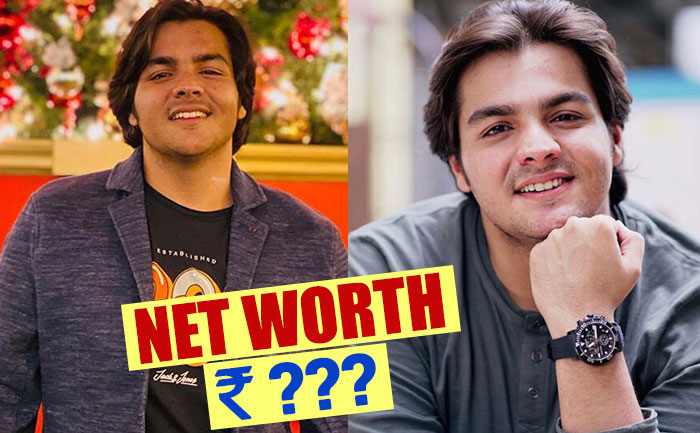 Ashish Chanchlani is undoubtedly one of the most popular and earliest Indian YouTuber. According to reports, Ashish Chanchlani started his YouTube channel back in 2009 but he started regularly posting videos in the year 2014. At the time of writing this article, his YouTube channel "ashish chanchlani vines" has 15.7 million subscribers making him one of the biggest Indian YouTube creators. Ashish Chanchlani on Insulting Tweet on MD Dhoni
There is no doubt that Ashish Chanchlani is making lakhs or rupees from his YouTube channel. As per reports Chanchlani mints anywhere between $21,000 to $33,000 per month and Ashish Chanchlani's income to be between $250 million to $4 million per year. Notably, the earning we have mentioned might not be the actual one as YouTube pricing for different ads are different based on the country of the Youtuber along with the country from which a video is being watched. Jannat Zubair's Net Worth REVEALED
Besides YouTube ads, Ashish Chanchlani has multiple ways to en-cash his popularity. If you regularly watch his videos, you must have seen him collaborating with different brands and getting sponsorship for his YouTube videos adding Ashish Chanchlani's earnings massively.
Besides creating Vines on YouTube, Ashish Chanchlani has appeared in multiple TV shows and web series from which he also earns a sizable amount. Now, he has also started collaborating with Bollywood stars to promote their upcoming films, which is also a good source of income.
Besides all of these, Ashish makes a decent money by simple selling his merchandises on his YouTube channel making him Ashish Chanchlani one of the richest YouTuber.
Talking about Ashish Chanchlani's net worth, it is estimated to be around $1 million. According to reports, Ashish earns 15-20 lakhs a month from YouTube and other sources.
Chanchlani's contribution to the Indian digital scene should not be avoided. He was honored with the Dadashaheb Phalke International Film Festival award for Best Digital Influencer in the year 2018.
We wish him a lot of success for his future endeavours.