Asia Bibi Blasphemy case: Pakistani Christian woman released from jail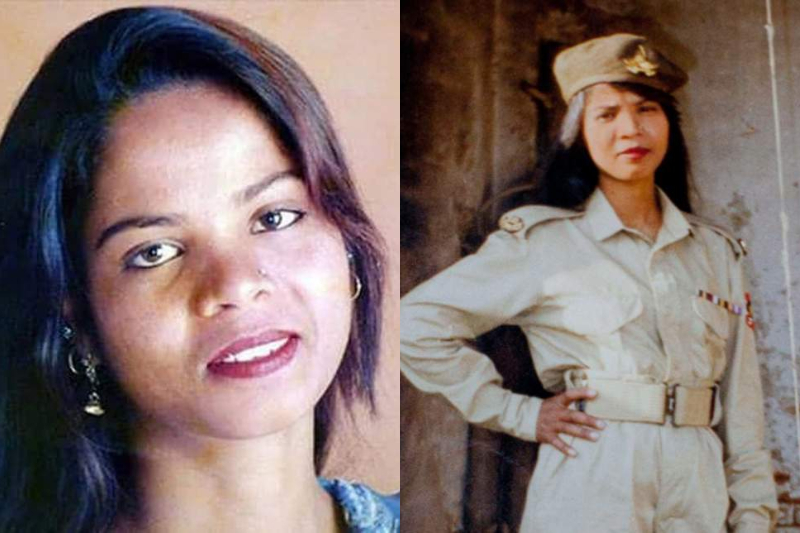 Asia Bibi — Pakistani Christian woman who spent eight long years in prison in a blasphemy case, was finally freed by the Supreme Court last week. According to a BBC report, Asia Bibi has boarded a plan, but her destination was not known yet.
She has been offered asylum by several countries following her acquittal by the Pakistani top court. The mother of four and 47-year old Christian woman was convicted in the Blasphemy case in 2010.
She reportedly insulted the prophet Muhammed (a messenger of Islam). Bibi always maintained her innocence, but spent most of the past eight years in solitary confinement.
The judgment of the top court had earned the wrath of several Islamists and had sparked countrywide protests. Several hardliners called for Bibi to be hanged. Bibi's husband had said that his family was in danger and had also pleaded for asylum.
A spokesman for the hardline Tehreek-e-Labaik (TLP) party said that Asia Bibi's acquittal was in breach of their deal with the government. "The rulers have shown their dishonesty," TLP spokesman Ejaz Ashrafi said.
Earlier, Bibi's husband Ashiq Masih has written letters appealing to Britain or the United States to grant the family asylum. Her lawyer reportedly fled to the Netherlands on Saturday citing threat to his life in Pakistan.
Meanwhile, the cricketer turned politician — Imran Khan— led government assured saying that it will initiate legal proceedings to prevent Bibi from going abroad.
Also read: Pakistan news channel gets it totally wrong! Writes 'Beijing' as 'Begging'