Asian Games 2018: India wins historic bronze in Sepak takraw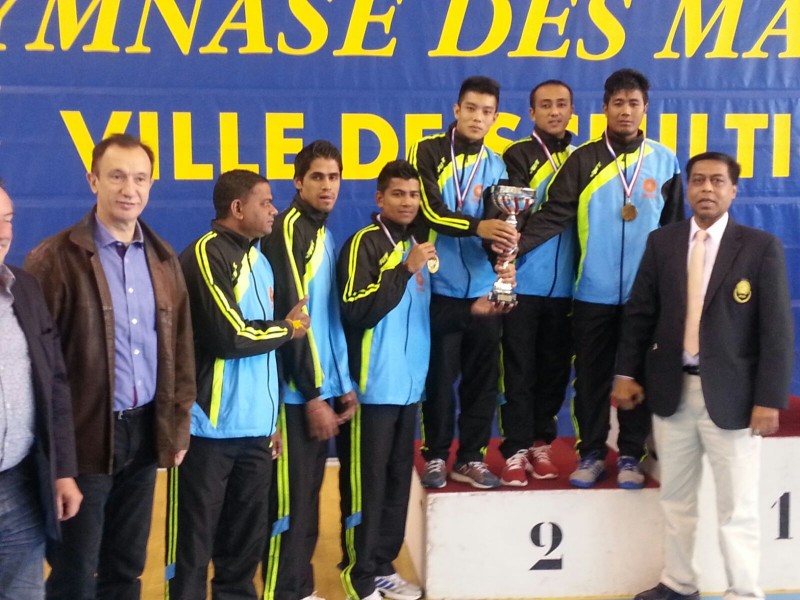 India clinched its maiden Asian Games medal in Sepaktakraw after settling for a bronze following a 0-2 defeat against Thailand in the men's ragu team semi-final in Palemberg, on Tuesday.
Both the losing semi-finalists in most athletics sports are given a bronze medal and India who had finished runner-up in the group stage to qualify for the semi-finals were assured of at least a bronze.
The Tri-colour nation had defeated heavyweights Iran 21-16, 19-21, 21-17 in their opening encounter in the competition. They, however, lost 0-3 in the second match of the Group B preliminary stage. But it could not prevent them from reaching the semi-finals and clinching a historic bronze medal.
Also Read: Asian Games 2018: 10 Sports making its debut at the intercontinental event
Sepaktakraw, which is famous in South Asia allows the players to touch the ball only with their legs, chests, and heads. It is a sport famous in Southeast Asia and is also called Kick Volleyball.
In India, the game is famous in Manipur and other north-eastern parts of the country.
Meanwhile, 16-year-old Saurabh Chaudhary won the gold in the men's 10m Air pistol event, while Abhishek Verma clinched the silver. They were well supported by shooter Sanjeev Rajput won also won a silver in the men's 50m Rifle 3 Positions event.
India has so far won 10 medals (3 each of gold, silver, and 4 bronze) and is currently positioned seventh in the medal tally of the 18th Asian Games, which is led by China (60). They are followed by Japan (47), South Korea (34), Indonesia (12), Iran (12) and North Korea (8).
However, with four more medals assured for India at the Wushu event where four Indian athletes have reached the semi-finals in the different categories, India's position in the leaderboard is certain to increase.