Asian Games 2018: 10 Sports making its debut at the intercontinental event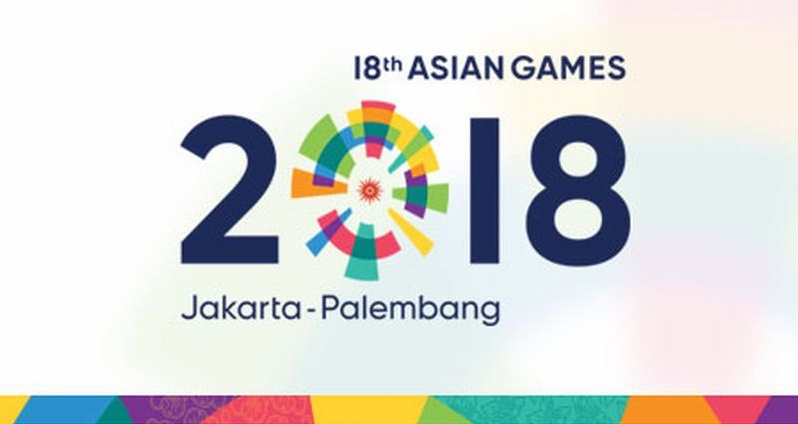 The 18th Asian Games began with a grand opening ceremony in Jakarta, Indonesia on Saturday. 45 nations across 465 different events will be contesting in the competition this year. And with the number of participants and participating countries increasing, many new sports have been added to the curriculum giving some countries the opportunity to win their first medal in the history of this intercontinental competition.
Into the third day of the multi-sport event, the Asian Games has begun with a bang. China leads the medal tally with 49 medals so far, but India at seventh is not far behind. They have so far won nine medals (3 each of gold, silver, and bronze) and with many games still to begin, the record is set to better in the coming days.
Also Read: Asian Games 2018: Wrestler Divya Kakran wins bronze
The Live Mirror takes a look at 10 such games making its debut at the Asian Games this year.
Paragliding
Considered to be a recreational and adventurous sport in the past, Paragliding is one of the many sports making its first appearance at the Asian Games 2018. The athletes will take off from a height of 1,250 meters and will fly for 1.2 kilometers.
It will be contested in two different formats – cross country and aerobatics and the winner will be judged on the control and landing accuracy.
3×3 Basketball
This game will not just be played at the Intercontinental event but has also been included at the 2020 Tokyo Olympics. It is played on half of the normal basketball court and the duration of each match is 10 minutes, with no half-period or quarter breaks.
This sport, unlike the traditional 5×5 basketball game, is over once 21 points have been scored by a single team.
Pencak Silat
An indigenous form of martial art, Pencak Silat originated in Indonesia and Malaysia and is also practised in Brunei, Thailand, and Vietnam. It is considered to be a form of self-defense and any part of the body can be used to both defend and attack.
Three Indian athletes Sonia, Simran and Boyano Singh will be participating in the event.
Sport Climbing
Another interesting addition to the Asian Games, Sport Climbing has three different categories – Speed, Speed Relay and Combined. It involves the competitors going up against each other as they climb a 15m high wall with footholds and handholds.
Meanwhile, Speed Relay is a team event and involves one participant from a country climbing before the other can begin. Both the Indian men's and women's contingent will take part in the event.
The Men's team- Chingkheinganba Maibam, Bharath Stephen Pereira Kamath,
Women's team – Shreya Sanjay Nankar
Jujutsu
A martial-art form of Japan, Jujutsu was included in the 2014 Beach Games but will be played for the first time at the Asian Games. It should not be confused with Judo, which allows punches and kicks. Unlike that, competitors are not allowed to punch or kick and most of the action takes place on the ground.  moves such as grappling, trapping and holds are key elements in this form.
The winner is this form of sport is decided by whoever completes a submission move by locking the joints or through strangulation. No Indian athlete will be participating in this event.
Sambo
Also called Samozashchita Bez Oruzhiya (self-defense without weapons), Sambo is another form of martial art which originated in Russia. This form of sport is a combination of wrestling, judo, ju-jutsu, and boxing.
Four events across both men and women have been included in the competition. They are 52 kg men's half-flyweight, 90 kg men's middleweight, 48 kg women's extra-lightweight and 68 kg women's middleweight.
Contract Bridge
It is a card game which requires four players – two each from a team – The game rules states that there is a 52-card deck and each player is given 13 cards each, which they use to gain maximum points using various tricks.
A contingent of 25 players will be representing India in the Contract Bridge event, out of which the men's contingent has 15 players and the women's 9. The names of the players who will be playing for India are as follows:
Men: Pranab Bardhan, Sapan Desai, Subhash Gupta, Rajeev Khandelwal, Ajay Khare, Finton Lewis, Debabrata Majumder, Gopinath Manna, Sumit Mukherjee, Shibhnath Dey Sarkar, Bachiraju Satyanarayana, Jaggy Shivdasani, Arun Kumar Sinha, Rajeshwar Tewari and Raju Tolani.
Women: Rita Choksi, Feroza Chothia, Hema Deora, Bharati Dey, Marianne Karmarkar, Himani Khandelwal, Kiran Nadar, Aparna Sain and Vasanti Shah.
Rollersports
A famous recreational sport across the globe, Rollersports will be making its first appearance at a major international competition. Although the game has several categories only two will be held this time. They are -Skateboard and Roller Skate (20km race).
Four Indian athletes – including two men and two women – will be participating in the event.
Kurash
A traditional Uzbekistan form of martial-art, Kurash was part of the Asian Indoor Games 2017. The game is one of the oldest in the world and is played in a way similar to wrestling. According to the rules, two wrestlers try to throw one another to the ground and if a wrestler manages to throw the other on his back, he/she loses the game. while, if one is thrown to his side, then a point is awarded to the opposition.
Categories in which this sport will be played are –
Men's categories: 66kg, 81kg, 90kg, and +90kg
Women categories: 52kg, 63kg and 78kg.
Jet Ski
Part of the Asian Beach Games before, Jet Ski will be making its maiden appearance at the Asian Games. It will be contested on the Ancol Indonesian Beach between August 23 and 26.
Four categories  – Runabout 1000, Ski Modified, Runabout Limited and Endurance Runabout Open – have been included for the event, while runabout stock and sports GP were left.