Assam-Bihar Floods: Over 100 killed, 3.5 million people in flood fury
Over 100 killed, 3.5 million people affected as Widespread floods wreak havoc in Assam and Bihar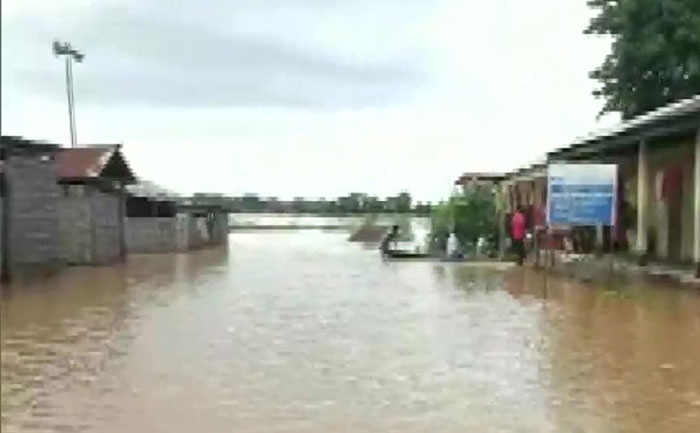 Assam and Baihar are not only facing COVID-19 Pandemic but also flood situations triggered by heavy rainfall. Widespread floods have inundated several parts of Assam and Bihar. More than a hundred people have lost their lives while over 3.5 million have been affected as the natural disaster continues to ravage the two states.
Our people of Assam are going through difficult times, alongwith fighting Covid-19 they are facing flood situation in the state. I urge everyone to help our brothers and sisters in this situation and contribute to the CM Relief Fund Assam for Assam Flood. #AssamFloods #Assam pic.twitter.com/rXmf2XxxWr

— Hima (HD) (@HimaDas8) July 19, 2020
The flood situation in Assam remained grim. Barpeta, Dibrugarh, Kokrajhar, Bongaigaon, Tinsukia, among other districts have been the worst hit by the floods in the state. As many 50,136 people have taken shelter in 496 relief camps in Assam.
The floods in Bihar have so far affected around 7,65,000 people in 10 districts. Darbhanga is the worst-hit district, where the deluge has affected 3,25,000 people. 12,023 persons were residing in shelter homes. As per government statement, a total of 9,60,831 people have been affected due to floods in the state.
The National Disaster Response Force (NDRF) and State Disaster Response Force (SDRF) have been deployed to help in rescue and relief efforts.
The floods continue to affect the Kaziranga National Park and Tiger Reserve (KNPTR). 125 animals of the park including 13 rhinos have died in and around the park.
As per the ANI report, Russian President Vladimir Putin expressed his deepest condolences to President of India Ram Nath Kovind and Prime Minister of India Narendra Modi over the tragic consequences of the floods in several states of the country.
Also Read: Assam Flood: 8.69 lakh people in 21 districts affected