Assam NRC issue: It's only a draft, no action now, rules Supreme Court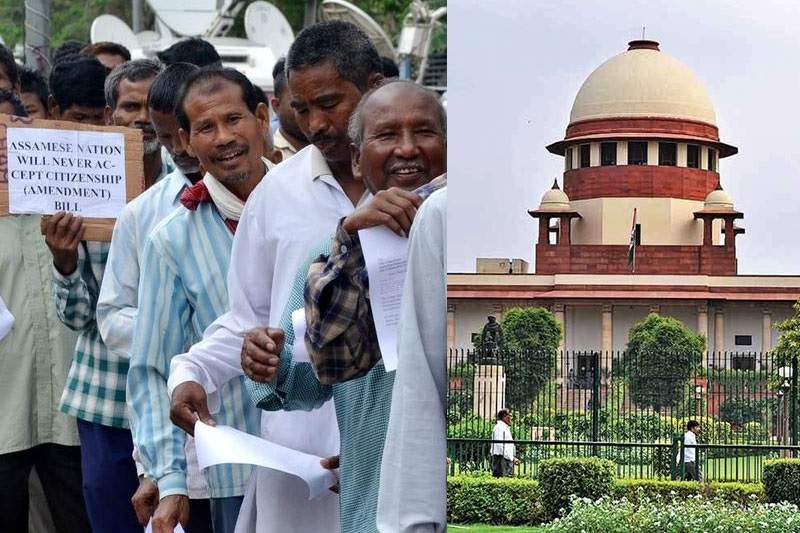 Halting the ongoing debate on the National Register of Citizens (NRC) issue in Assam, the Supreme Court of India said that Assam Citizens' list is just a draft and there should be no action on those who have been left out. The observation came after controversial comments made by the politicians in and outside the Parliament House.
The apex court with its observation has made it clear that the controversy on the issue needs to be done away with and there should be a fair process for inclusion of the people left out from the initial draft. The court also stated that the standard operating procedure should be applied.
Earlier on Monday,  a complete draft report of the NRC was released in Guwahati. According to the report, 40.07 lakh people were left out from the list of 3.29 crore population. This means they will have to prove their identity within a month, else they would be deported back to the country where they migrated from. The report included the names of 2.89 crore people.
There was ruckus over the issue in both the Houses of Parliament where opposition leaders blamed the Union government of not dealing with it diplomatically. On the other hand, BJP-led government is adamant to implement the report details. Union Home Minister Rajnath Singh had said in Lok Sabha his ministry is working to help the genuine cases, but will not entertain the fake ones. The Ministry had in its clarification also said that they have given one month time to prove people their identity, which can be extended for one more month.