Assam NRC Issue: There will be bloodbath and civil war in the country, says Mamata Banerjee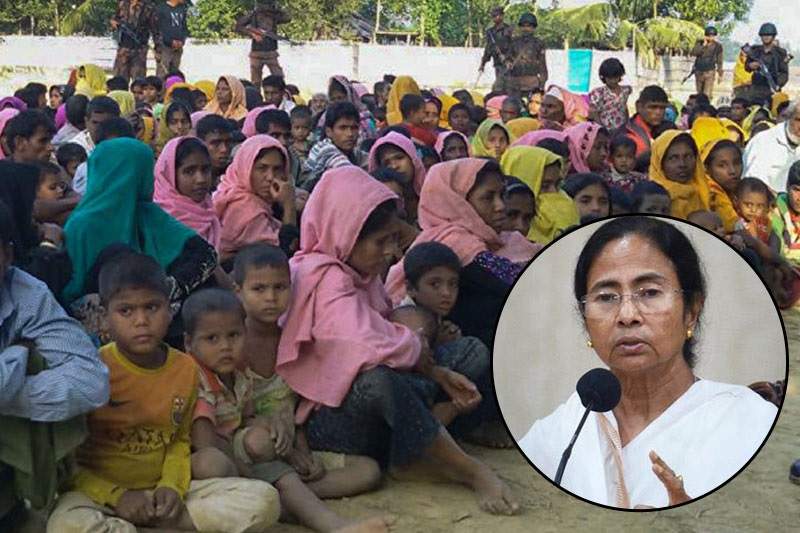 With the Assam Citizens' List being released on Monday in Guwahati, forcing 40.07 lakh people to prove their nationality, West Bengal Chief Minister Mamata Banerjee is angry. The Trinamool Congress chief said that she cannot see the motherland divided on some irrelevant matter. The West Bengal Chief also said that BJP is dividing people and there might be bloodbath and civil war in the country.
Expressing her anger, the TMC chief said that what is happening in Assam is not good for the unity and diversity of the country. Making it very clear that she will not let the Union government to implement NRC in Bengal. She said, "I don't want to see my motherland divided." Alleging that BJP is playing a 'divide and rule' politics, she said, "They're trying to divide people, there will be bloodbath and civil war in the country."
Mamata gave a befitting reply to the BJP leader Dilip Ghosh who stated that if the saffron party comes to power in West Bengal, they would send the Bangladeshis back. Mamata said that she will not allow anything like Assam NRC issue to take place in Bengal. She said, "We will not allow this to happen in Bengal because we are there. Today these people cannot even vote."
She said, "If Bengalis say Biharis can't stay in Bengal, South Indian people say North Indians can't stay there and North Indians say South Indians can't stay here. What will be the state of this country, because we are together. Our country is a family."
Ms Banerjee said that she would not tolerate if people are being divided in the name of Bengalis, minorities, Hindus, Biharis or someone else. She questioned BJP's intentions of changing the stance and said, "More than 40 lakhs people voted yesterday for the ruling party and suddenly today they have been made refugees in their own country."
Speaking at the Catholic Bishops' Conference of India event in New Delhi on Tuesday, Chief Minister quoted that even the name of former President of India Fakhruddin Ali Ahmed's family members was not included in the list. Alleging that people can not be victimised in the name of vote politics, Mamata said, "Only to win polls people can't be victimised. Don't you think people who's name isn't in list will lose a part of their identity? Please understand India-Pakistan-Bangladesh were one before partition. Whoever came from Bangladesh to India till March 1971 is Indian citizen."
Earlier in the day, Supreme Court said that the Assam Citizens' List is just a draft and not final, there should be no action on those who have been left out from the list. The apex court's observation came after controversial comments made by politicians in and outside the Parliament House on Tuesday.