Why Atal Bihari Vajpayee does not deserve to be the blue-eyed boy for liberals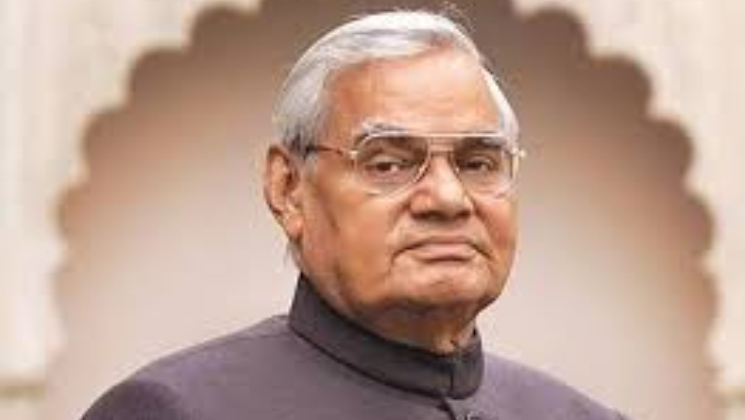 Bharat Ratna, India's highest civilian award is awarded by the President to a person who has rendered exceptional service to the nation irrespective of caste, creed, gender or sex. However, not every recipient has been deserving of it, especially former Prime Minister Atal Bihari Vajpayee. Liberals have always waxed eloquence of Vajpayee and his poetic souls. However, some of his political stances have been a far cry from his flowery prose and speeches. In fact, some of his speeches have been equally problematic. He delivered a speech on December 5, 1992 in Ayodhya. He was openly calling for the demolition of the disputed structure. Was it without distinction of race or religion? This speech severely dented India's pluralist nature and secular ethos. He didn't stop at here. He gave a venomous speech against the Muslim community at the BJP conclave in Goa, barely a few months after the 2002 Gujarat riots. This is what he said: "Wherever Muslims live, they don't like to live in co-existence with others; they don't like to mingle with others; and instead of propagating their ideas in a peaceful manner, they want to spread their faith by resorting to terror and threats." Furthermore, his inefficiency to stand his ground and sack the then Chief Minister of Gujarat, Narendra Modi dented his liberal image.
He became the first non-Congress Prime Minister to serve a full five-year term – from 1998 to 2004 -and earned recognition for his ability to hold together a complex coalition. Among his boldest initiatives was the historic bus journey to Lahore in 1999, when he signed the landmark Lahore Declaration with Prime Minister Nawaz Sharif, with both sides pledging to push for peace and security. However, some of his decisions as a Prime Minister were controversial. One was the famous surrender to the IC-814 hijackers and releasing dreaded terrorist Masood Azhar in return for the safety of the hostages. After the release, Azhar's outfit, Jaish-e-Mohammed, carried out several attacks on our country, including the attack on Parliament in 2001.
India's second nuclear test at Pokhran, in May 1998, also took place during his tenure.On 11 May, 1998, Operation Shakti (Pokhran-II) was initiated with the detonation of one fusion and two fission bombs.
Not to enrage the superpowers, India soon termed it a 'peaceful nuclear implosion' for fear of attracting sanctions. Nevertheless, sanctions came quick and harsh. We had then hidden and suppressed our intentions. Now, in 1998 it was necessary to hide our actions, though the intention was clear. Prof Raja Ramanna who was the team leader called Prime Minister Indira Gandhi on her office landline, and conveyed the pre-arranged code word 'The Buddha is smiling' to inform that the test was successful. India was a different country then, and the world was much more hostile to us, however Indira Gandhi has to be credited for making India a nuclear country.
However, his boldest moves as a Prime Minister include the historic bus journey to Lahore in 1999, when he signed the landmark Lahore Declaration with Prime Minister Nawaz Sharif, with both sides pledging to push for peace and security. He tried to bridge peace with India's neighbouring country Pakistan with the Agra summit in 2001, to which he invited President Pervez Musharraf despite the Kargil War that had been fought two years prior to this date. This bold initiative of Vajpayee's drew flak as well as appreciation.In what could be said to be a vindication of India's stand, Pakistan's Prime Minister Nawaz Sharif on Tuesday accepted that the occupation of Kargil by Pakistani troops in 1999 was a misadventure, as per a media report.
He also said that it was a stab in the back for then Prime Minister Atal Bihari Vajpayee, as per India Today.
Until the majority of Hindus make it absolutely clear that they are determined to live up to the Indian tradition of equal respect for all religions, there will be no antidote to the communal poison being spread by some leaders