Australia are favourites to win the series: Ajinkya Rahane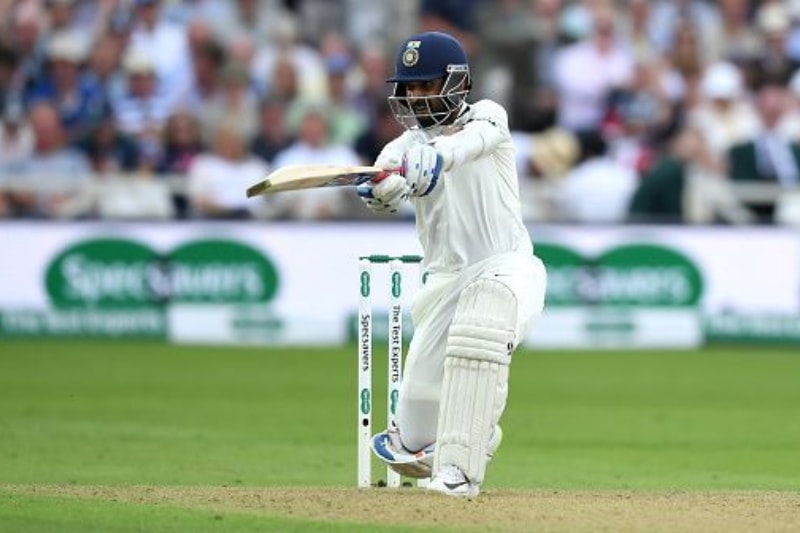 India's Test vice-captain Ajinkya Rahane on Tuesday shifted the burden of expectations back on his side as he felt that the Australian team still is a threat to reckon with because of their bowling attack.
Many have backed India to win their maiden series Down Under after Steve Smith and David Warner were handed 12-month bans for their involvement in the infamous ball-tampering scandal in South Africa this year.
"I feel that any team that plays at home, they feel really good, and I feel that Australia are still the favourites to win the series.
"We are not going to take them lightly at all. Yes, they (will) miss Steve Smith and David Warner but I don't think they are vulnerable.
Also read: Ricky Ponting to Australia: Don't let Virat Kohli be a bully
"You see their bowling attack, they've got a really good bowling attack, and I think to win Test matches, you need to have a really good bowling attack. So I feel that Australia are really still the favourites," he said, as quoted by Hindustan Times.
Rahane too had a good outing against Australia in the Test series, the last time India had toured the nation and had scored 399 runs, averaging 57.
Despite India losing the four-match affair 2-0, Rahane said that his players had learnt a lot about how to play as a collective unit.
When you do well as a team, you feel really good," he added.
"This is a team sport … and it is the job of each and every bat to contribute for the team. And I think it's important that we get those long partnerships together, in Australia that will really help us a lot," he added.
Recalling the Boxing Day Test match at the Melbourne Cricket Ground (MCG) in India's last tour Down Under in the year 2014-2015, Rahane felt that Virat Kohli's aggression which allowed him to play his natural game.
Last time here, we really enjoyed batting together a lot, especially at the MCG," recollected Rahane.
"Mitchell Johnson was really going after Virat Kohli and I was at the other end playing my game. Virat at the other end was really aggressive and going after bowlers.
"I was able to focus on my game, I still attacked but I was completely the opposite to Virat," added the 30-year old.
Image credit-Sportskeeda