Australia flourish but England unruffled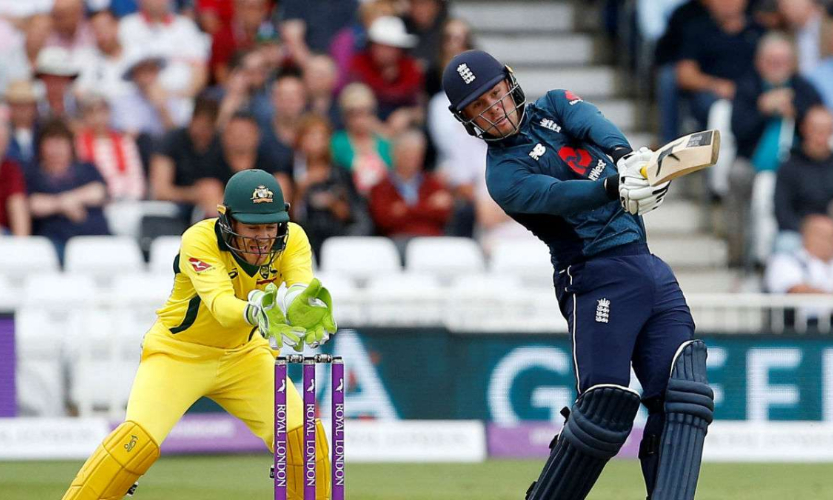 An unconquerable England team displays another ravishing performance against Australia. The Tim Paine led side had no answers to England's dominance. Though they showed good character and fight by scoring 310 runs in 50 overs. It was far from what we call a winning total. The Australian team will wish this ODI series to get over as soon as possible.
The visitors look short on resources. With no wrist spinner in the side Kangaroos look vulnerable in the middle overs. Ashton Agar is someone who loves to bowl flat rather than tossing up the ball. Economical bowling is good but not convenient at this point of time. With no support from fast bowlers, he has to take risks and tempt the batsman to play big shots with precise field settings.
Also Read: Justin Langer optimistic after ruthless defeat
Aaron Finch was finally made to open the innings this time around and the decision paid off with the brute Australian scoring a ton with sensible batting along with Shaun Marsh who has been the only consistent player for Australia this series. He scored his second hundred in the series but Australia fell apart in final phase of the match. The score that should have been around 330 to 350 was well short of it. Mark Wood and David Willey bowled well at the death picking 2 and 4 wickets respectively.
England's dominance in the series needs no introduction. But this was the only instance in the series when England were under a bit of pressure. From the outset it seemed so but once the chase begun it looked as if it was a routine event for the highly impressive English openers. Jason Roy scored another ton and got England in a respectable position. Jonny Bairstow scored 79 runs in just 66 balls ensuring a demolishing experience for the visitors.
England go 4-0 in the series. It goes without saying that England would love to produce a white wash whereas Justin Langer has a lot of thinking to do in these two days.