Australia: Thousands Told To Evacuate Flood Hit Sydney
Thousands In Sydney Ordered To Evacuate As Life Threatening Flash Floods Hits City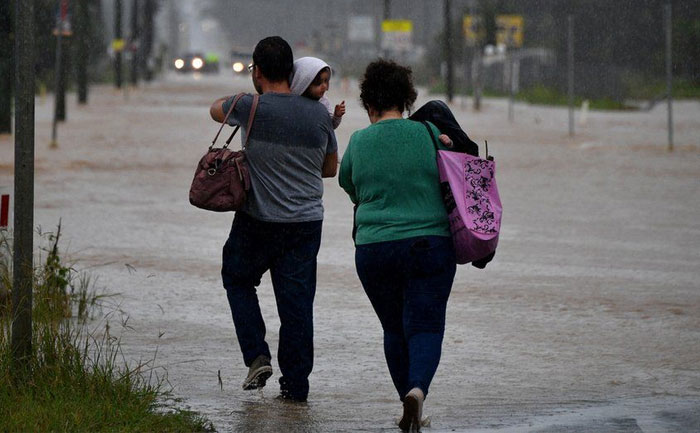 Thousands of people in Sydney's outer suburbs were ordered to evacuate Sunday.  Australia's east coast was hit by record rainfall and widespread flooding. Dozens of people have been rescued from floodwaters. Emergency services issued the evacuation orders for several low-lying areas in the city's north-west.
Check out the tweet here:
Outrage in Sydney ..
People have been told to Evacuate ASAP ..
Sydney Flood

Stay Safe Sydney
Pray for Sydney 🙏@smh#Sydney #NSWFloods #flood #Australia #SydneyFloods #SydneyStorm #sydneyweather #flood #Australia #australiaflood #flood #evacuate pic.twitter.com/AG6LlZU8jZ

— Ritam Tripathi 🇮🇳 (@ritam_45_T) March 21, 2021
Flooding risk and evacuation warnings were in place for about 12 areas in New South Wales (NSW). This is Australia's most populous state with 8 million people. Emergency services said they had received about 600 calls overnight asking for help; more than 60 of those were pleas for rescue from floods.
The state and the federal government has declared natural disaster zones in flood-hit areas. Allowing the release of critical disaster relief funding. Up to 1,500 SES volunteers across the state have responded to 7,000 calls for assistance. They have made 650 flood rescues since Thursday.
#NSWRFS crews are assisting #NSWSES in a number of ways from clearing blocked drains to removing fallen trees and even flood rescue operations, as was undertaken yesterday in the Taree area. Stay safe and up to date by following @BOM_NSW and @NSWSES. (Video: Kathryn Elizabeth). pic.twitter.com/EFo3aokDXA

— NSW RFS (@NSWRFS) March 21, 2021
Warragamba Dam, Sydney's main water source, spilled over on Saturday afternoon. This caused the river levels to rise along the Nepean and Hawkesbury. Suburbs in the region could now experience flood levels not seen since the 1961 flood.
Warragamba dam has started to spill. With heavy rainfall persisting, we are also expecting to see spills at Nepean, Cataract, Cordeaux and Avon dams.
For weather forecasts and flood warnings, visit https://t.co/2GW553xMtn
For emergency information, visit https://t.co/7v9ukIZgQB pic.twitter.com/eainGUuCaw

— WaterNSW (@WaterNSW) March 20, 2021
The Bureau of Meteorology said rainfall was expected to "really intensify" on the north coast over the coming days.
Also Read: Australia Bushfires: Danger for Sydney as new blazes break out