Australia vs India: India head coach Ravi Shastri hits back at critics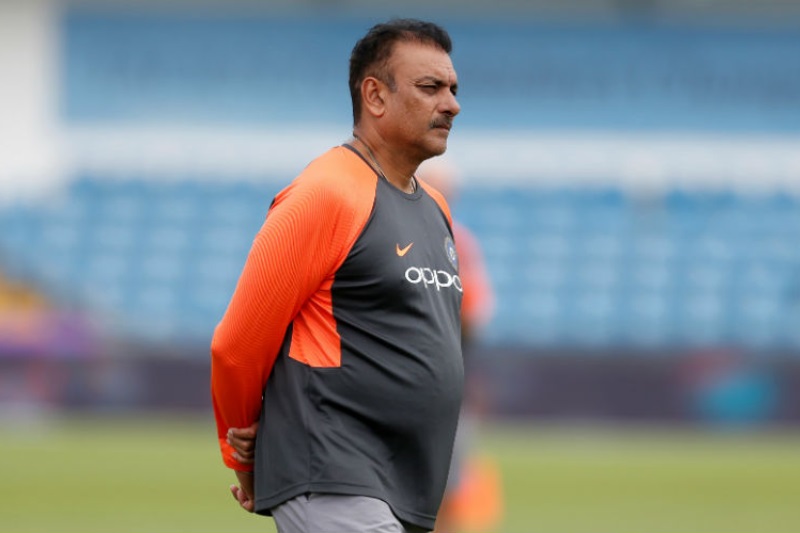 India head coach Ravi Shastri hit back at the criticism that the Indian team has received after their 146-run loss in Perth saying that it was easy to speak, "while sitting a million miles away."
India won the first Test in Adelaide but failed to hold on to their lead as they surrendered the Perth Test match, losing by 146 runs. Following the defeat, India's ploy of playing four pacers and no spinner was put to question by Sunil Gavaskar and even called for the assessment of captain Virat Kohli and coach Ravi Shastri's roles.
Shastri brushed aside all the flak and said, "When you are millions of miles away, it is very easy to fire blanks. Their comments are too far away and we are in the Southern hemisphere. We have to do what's best for the team, as simple as that."
Also read: Relishing my battle with Virat Kohli, says Tim Paine
When asked the entire confusion in the team selection ahead of the second Test, he replied, "Apart from Jadeja, I don't think there was any other selection dilemma and if there was, it is not my problem.'
The second Test also saw Ishant Sharma and Ravindra Jadeja have a heated conversation on the field and reacting to that, Shastri said, "I am never surprised (by such coverage). I love coverage, bring it on, as simple as that. In many ways, it can inspire a team to come together and let us hope it does."
He nonetheless admitted the fact that there is indeed a concern regarding the performances of the top order which failed to put together a collective performance so far in the two Tests.
"Top-order problems are a big concern, that's obvious. Responsibility and accountability has to be taken by the top order. I am sure they have got the experience and exposure over the last few years to get out there and deliver," he said.
He also hinted at the inclusion of Mayank Agarwal, who is a favourite to open the innings in Melbourne, following the failure of Murali Vijay and KL Rahul in the openers' slot.
"Mayank is a good young player. He has got loads of runs for India A. He is someone who has come through the ranks and when you look at his domestic record, his performances are as good as anyone. So that's a call we will have to take," he added.