Sara Ali Khan tried to troll Ranveer Singh, read Ranveer's epic reply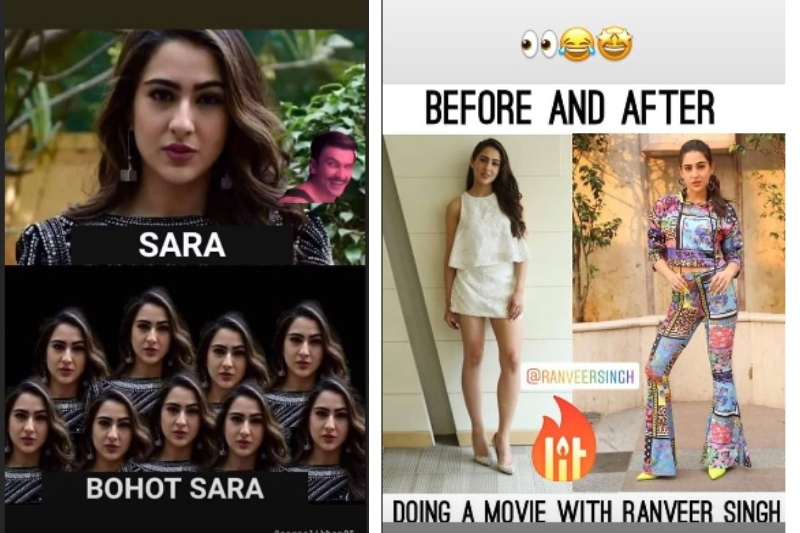 Sara Ali Khan and Ranveer Singh starrer Simmba, is merely a few days away from its release and both the actors are on a promotional spree to promote the movie.  After watching Sara Ali Khan's performance in Kedarnath, her fans are excited to see Sara in Simmba.
Apart from promoting Rohit Shetty's film Simmba, Sara-Ranveer is seen sharing a great camaraderie as they appear on different platforms. Ranveer and Sara share such a good bond that they have even begun poking fun at each other on their respective Instagram accounts.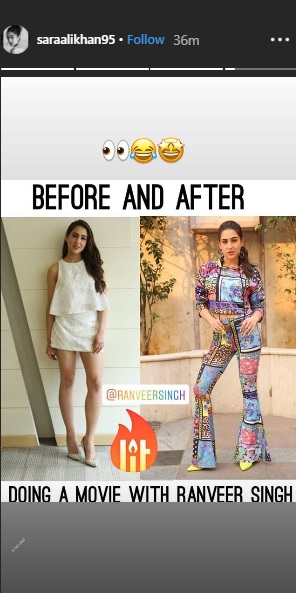 Taking a dig at Ranveer Singh, she said that Ranveer's bold fashion choices and her recent outfits have been a result of working with Ranveer Singh.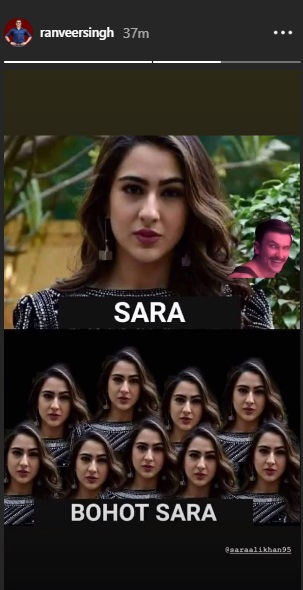 Meanwhile, Ranveer had something to say too. In reply, he shared another meme of Sara which has been doing the rounds lately.
While giving interviews,  Ranveer and Sara are seen teasing each other and pulling each other's leg when talking about Ranveer's fashion statements or Sara's name. Now the due has even joined the trolls on social media by sharing hilarious memes of each other on their photo and video sharing application.
Recently, The 'Padmaavat' star decided to play the perfect wingman and introduce the two stars. In a video that has gone viral on social media, Ranveer is seen greeting Kartik and then leading him to Sara and introduce him to her. He is also seen teasing them and making a heart sign.
In an interview, talking about how Sara Ali Khan bagged her role in Simmba without even getting her first film release, Sara said, "I am a huge Rohit sir fan. I aspire for versatility, and I mean it. I messaged Rohit sir thrice and he responded on the third message. I think he is the king of commercial cinema. So, knowing that Rohit sir and Ranveer Singh were coming together, I had to."
Also read: Watch: Ranveer Singh introduces Sara Ali Khan to her crush Kartik Aaryan