Avengers Endgame: Fan Sets STRICT Rules For His GF To Watch MCU Film, Check Out Fans Reaction
'Avengers: Endgame': Boyfriend sets some ground rules for his girlfriend ahead of watching the film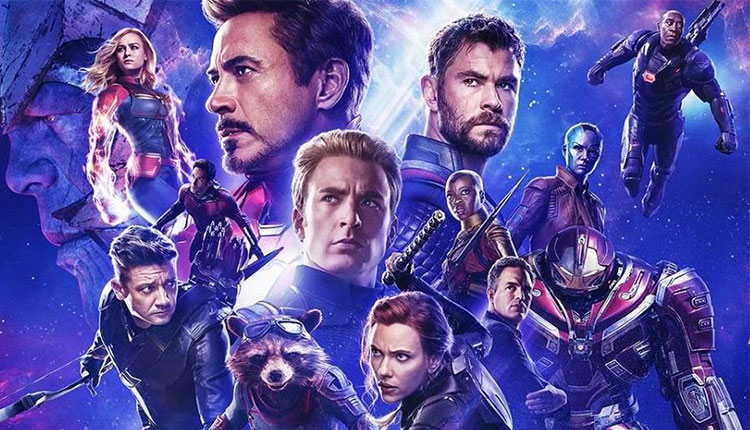 Avengers: Endgame has finally hit the theatres today in India and fans are eager to watch it in the first show. Watching Avenger movies in the theatre on its releasing day is not less than a festival for its fans across the world. You must have noticed the crowd at your nearby theatres today's early morning. A fan of Avengers Endgame has crossed all the lines and set several ground rules for his girlfriend before going on a movie date.
Yes, the fan of Marvel Cinematic Universe has written and lengthy text and sent it to his girlfriend informing her what to do and what not do while watching Avengers Endgame. Taking to a Twitter, a woman named Kamilla Rose shared a note given to her by her beau Cyrille Sokpor before heading for the film. The start of the note read as "Regarding your attendance at the Avengers End Game tomorrow with myself, please see below confirmation of the following:"
Here are Avenger Endgame fan's ground rule for his GF
We will not be queuing to buy popcorn, please make prior arrangements.
You are not permitted to consume any food during the film including end credits – you may quietly drink water.
You will not communicate with me during the trailers or the duration of the film (inc end credits).
In case of an emergency relating to our son, I give you full authority to leave and take control – I'll join you after the film (inc end credits).
After the film (including end credits) we will have a 30 minute debrief session to discuss the events, followed by a period of quiet personal reflection.
It is acknowledged that I may not be my usual self-post this film. Please do not be alarmed.
My boyfriend sent me a very sternly worded note about our cinema trip to see #AvangersEndgame tomorrow. Mad because I thought it was just date night ???‍♀️ pic.twitter.com/ZWfsCwRqV7

— Kamilla Rose (@KamillahRose) April 24, 2019
If you look at her Tweet, it seems she is not a died hard fan of Avengers as she misspelt Avanger while putting a Tweet.
Here is how people reacted to Avenger's fan's Strict rule for his Girlfriend
Sounds perfectly reasonable. pic.twitter.com/TcE5C9aRey

— JAKES (@iamthejakes) April 25, 2019
Lol not gonna lie I may have to just pass this message on to mine ??‍♂️???. He's a legend for this!!!

— Alpha Wolf ? (@TrickzMakai) April 24, 2019
I APPROVE OF THIS! And love your boyfriend! Sending this immediately to mine x

— Stephen Bailey (@stephencomedy) April 24, 2019
???never! You better get them snacks before the movie though cos I ain't catching you up when you get back that's how it goes

— i'm working on it (@JLDEPEANA) April 24, 2019
Also Read: Avengers Endgame Full Movie Leaked Online On Tamilrockers Before Release