Avengers: Endgame Deleted Scene Teases Thanos' Return
Avengers Endgame deleted scene proves Thanos is ALIVE – He really could RETURN to MCU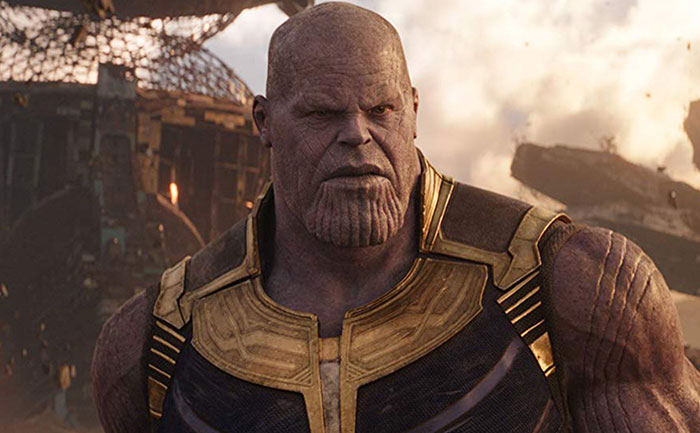 Avengers: Endgame had the superheroes fighting the evil Titan Thanos. Though they were finally able to do so but at a high cost, they lost Iron Man, Black Widow while doing so. Well as the fans know, Thanos had died twice, once in the original timeline's 2018 version he had his head chopped off by Thor. In the recent picture, it was Iron Man who snapped Thanos dead at the cost of his own life. But seems like Thanos can make a come back in the near future.
A deleted scene from 'Avengers: Endgame' provides more details on what happens to those impacted by the Snap. As per it, "Death is final, the snap is not; resurrection is impossible even with the power of the Infinity Stones, but the snap can be undone."
As reported by Screenrant, Disney Plus features some new Avengers Endgame deleted scenes and one of these confirms that Thanos is technically still alive. The scene in question is when Hulk is trying to convince the Ancient One to lend him the Time Stone. The clip sees the Sorcerer Supreme reveal that Thanos' Snap didn't kill anybody, but merely willed the dusted out of existence. According to the Ancient One, no one was actually murdered during the Snap. Instead, they were willed out of existence. This is quite different from death. Death is permanent; a snap is not.
It is the reason Hulk was to bring back all the snapped heroes with his snap, but not Black Widow (Scarlett Johansson) or Gamora (Zoe Saldana), who died natural deaths. This theory proves that Thanos is not dead but was willed out by Iron Man. It is quite possible that we might see the return of the Mad Titan in the near future.
Directed by Anthony and Joe Russo, Avengers: Endgame stars Robert Downey Jr., Chris Evans, Mark Ruffalo, Chris Hemsworth, Scarlett Johansson, Jeremy Renner, Don Cheadle, Paul Rudd, Brie Larson, Karen Gillan, Danai Gurira, Benedict Wong, Jon Favreau, Bradley Cooper, Gwyneth Paltrow, and Josh Brolin.
Also Read: Avengers Endgame Deleted Scene Reveals Tony Stark's Death Tribute…