17 Technically Illegal Photos And Posts From Sets Of Avengers: Endgame
They are all from behind the scenes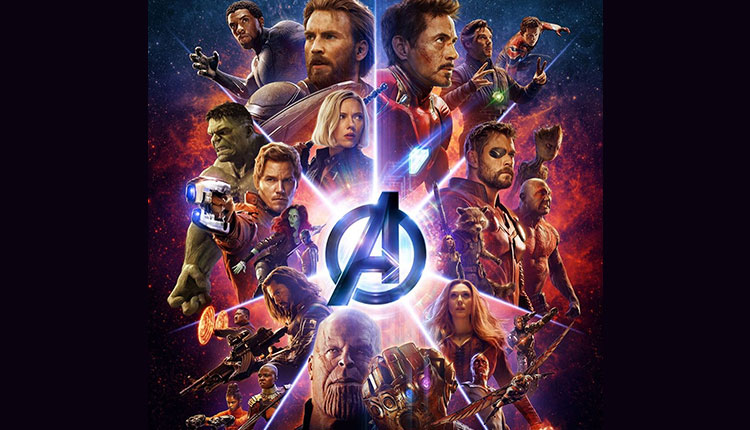 The Avengers Endgame has been an emotional film for all the fans. The dedication for the film was such that there was an official ban on the release of spoilers.
The ban over spoilers was the cause of lack of BTS moments the stars of the film. The ban was officially lifted on the 6th of May. That has lead the actors to post their special moments on the sets with the fans. There have been 17 such social media posts made by the actors which are kind of illegal owing to the ban that was placed over spoilers of any form.
Look at all these behind the scene  moments of our actors.
Last one for today pic.twitter.com/VL8cvo0VYz

— Chris Evans (@ChrisEvans) May 6, 2019
Anthony: Is that a TIE Fighter out there?

Joe: No. It's a grip. pic.twitter.com/9NRitgeAIA

— Russo Brothers (@Russo_Brothers) May 8, 2019
Part 2 pic.twitter.com/Vm5FNMvncr

— Chris Evans (@ChrisEvans) May 8, 2019
Part 1 pic.twitter.com/bpm8hVI3UL

— Chris Evans (@ChrisEvans) May 8, 2019
Day 1 of "going for the head" practice… pic.twitter.com/4svcrztFId

— Russo Brothers (@Russo_Brothers) May 7, 2019
I heard tell that the @Avengers #EndGame spoiler ban lifts today. Well, I've got one thing to say: pic.twitter.com/KML32D8t3I

— yvette nicole brown (@YNB) May 6, 2019
Just because the spoiler ban is lifting, doesn't mean you shouldn't treat your fellow humans with respect and dignity during discourse. Or that you should run around intentionally trying to spoil the movie for people who haven't seen it…#BeKindOutThere#NuffSaid pic.twitter.com/MMl6bpXQ4P

— Russo Brothers (@Russo_Brothers) May 6, 2019
Fun day on set. pic.twitter.com/kL3WIztTNP

— Chris Evans (@ChrisEvans) May 7, 2019
Video ban lifted! I guess I'm not the only one who broke the rules on this day of filming.
(My camera work is annoyingly shaky) pic.twitter.com/D0f0e2PnXo

— Chris Evans (@ChrisEvans) May 6, 2019