Avneet Kaur and Siddharth Nigam's THIS dance video will blow your mind
TikTok star Avneet Kaur and Siddharth Nigam shake a leg at Epic Fam Jam 2020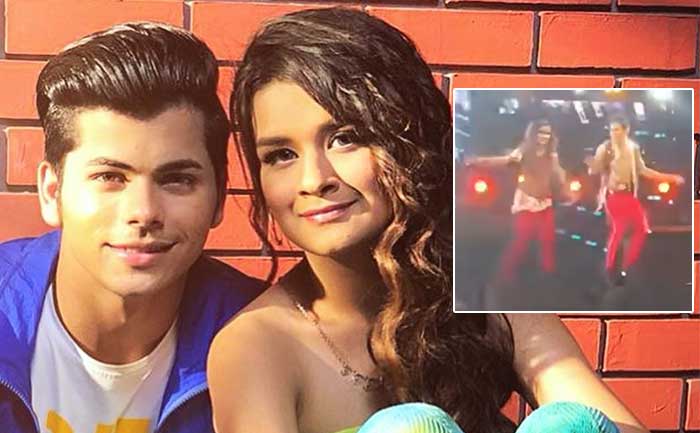 Indian TV actors and TikTok stars Siddharth Nigam and Avneet Kaur have been working together for a long time but they have never failed to leave us stun with the chemistry they exude and this time with their new dance video, they have taken it a notch higher. Avneet Kaur VS Jannat Zubair : Who Rocked Yellow Outfits Better?
Yes, there are multiple videos of Siddharth Nigam and Avneet Kaur's dance video from the Epic Fam Jam 2020 are makings rounds social media. The lead pair of popular TV show, Aladdin, has been really impressive and has managed to grab a huge fan fallowing on social media. Watch: Jannat Zubair & Mr Faisu Shake A Leg At Epic Fam Jam 2020
Avneet Kaur and Siddharth Nigam share a beautiful bond of friendship and people love to watch them together not only on the small screen but also at events like Epic Fam Jam. Due to their special bond, Avneet had once romantically linked with Siddharth, which they denied.
You can watch their dance video below:
In the above video both Siddharth Nigam and Avneet Kaur can be seen shaking their legs on a popular song from Hrithik Roshan and Tiger Shroff's latest film, WAR.
On the professional front, Avneet Kaur enthralled audiences with her performance in various Hindi TV shows. Currently, she is playing the lead role of Yasmine in Sony Sab show, Aladdin. Whereas Siddharth Nigam has been entertaining his fan base with his convincing performance in Aladdin Naam Toh Suna Hoga on SAB TV.
Besides TV shows, Siddharth Nigam worked in Bollywood movie 'Dhoom 3', where he played the young Sahir/Samar, and also in Chakravartin Ashoka Samrat, where he played Ashoka. He has never failed to impress his audience with his amazing looks and outstanding dancing skills.