Avneet Kaur & Siddharth Nigam dance video will leave you in splits
heckout Avneet Kaur and Siddharth Nigam's crazy dance video; it will make your day for sure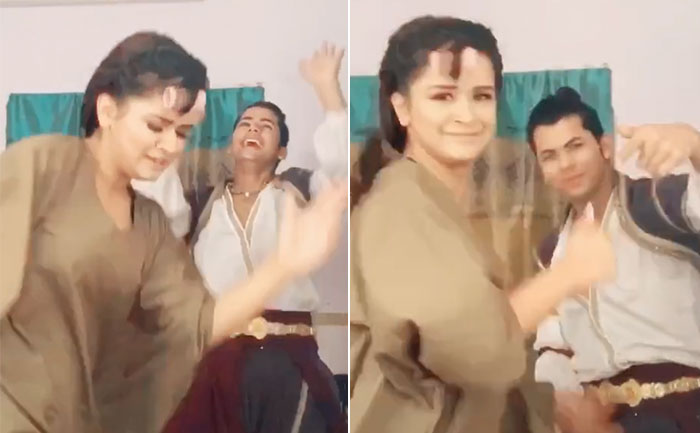 Popular TV actors and Tik Tok stars Avneet Kaur and Siddharth Nigam are one of the cutest on-screen pairs. The two are not only the best of friends but also share an amazing onscreen chemistry. Avneet and Sidharth are popular as Aladdin and Yasmin in the TV show 'Aladdin Naam Toh Suna Hoga'. The two have a humongous fan following all thanks to their viral videos.
Avneett and Siddharth have featured in music videos together. They have garnered love from fans through their TikTok videos too. A recent unseen dance video of Avneet and Siddharth is viral on the internet. Check out the much-loved video here:
The viral video is shared by Avneet Kaur and it showcases the good friends doing some goofy steps together. The dance video has received much love and appreciation from fans.
Looking at the amazing camaraderie and chemistry fans wonder if Avneet and Siddharth are romantically aligned too. Reacting to the rumours, Siddharth Nigam had said that he is very much single and being good friends does not mean that we are in a relationship. Avneet too had said the same in an earlier interview.
The much-loved pair were seen together in a music video, 'Luck Di Kasam', which released on March 13, 2020. It went on to be a huge hit on YouTube and also become the 3rd most viewed video within 24 hours.
Stay tuned to The Live Mirror for more updates.
Also Read: Is Siddharth Nigam dating Avneet Kaur ? 'Aladdin-Naam Toh Suna Hoga' actor REACTS