Baalveer Returns Spoilers: Timnasa to urge kids to follow wrong path
Timnasa will teach the kids all the bad stuff and will put them on a wrong path.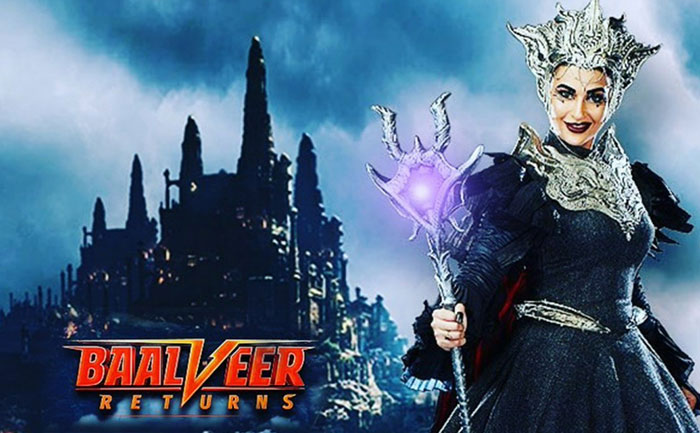 Baal Veer — which has been renewed for a second season titled Baalveer Returns — is one of the most popular Indian fantasy TV drama. This children's fantasy show airs on SAB TV and streams on Sony LIV.
The upcoming episode of Baalveer Returns will have a new track with Timnasa (Pavitra Punia), an evil enchantress and the queen of Kaal Lok has her eyes on Baal Veer to kill him, creating havoc on earth. Timnasa will sport a new avatar of the new Principal at school, where she will teach students bad stuff and urge to follow the wrong path.
A source is quoted as saying to IWMBuzz.com, "Timnasa will teach the kids all the bad stuff and will put them on a wrong path. Vivaan (Vansh Sayani) will not know what to do and how to control the other kids from becoming venomous and destructive in their behavior."
It would be an interesting to see what will Vivaan do now?
Talking about Baal Veer Returns plot, on Kaal Lok, Bhaymaar, a general, yearns to usurp the throne but he and Timnasa come together to kill Baal Veer. After sensing their collaboration, Baal Veer now has a mission in his hand to find a new or younger Baal Veer on the earth.
It is revealed to be a seemingly 9-year old boy named Vivaan. He doesn't believe in Baal Veer. However, Baal Veer still struggles to find his successor and to save him from the evil hands of the people of Kaal Lok. Baal veer successfully find his successor whereas timnasha turns Baal pari as evil kaal pari.