Baba Ka Dhaba Owner Kanta Prasad admitted to Safdarjung Hospital post attempting suicide
Last year Baba Ka Dhaba owner Kanta Prasad went viral on the internet after he revealed about suffering losses amidst the pandemic. The 80-year-old has been now admitted to the hospital after attempting suicide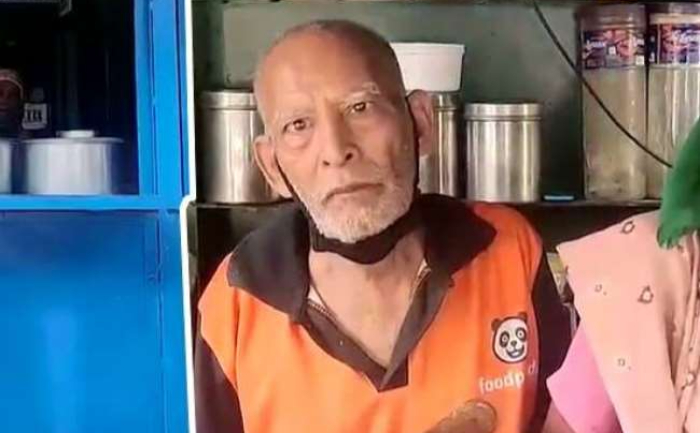 Baba Ka Dhaba owner, Kanta Prasad, who lives in South Delhi made headlines last year after one of the YouTubers posted his video on the internet, wherein the 80-year-old man was seen crying because of suffering losses due to the pandemic Coronavirus lockdown. A few months later, the elderly man alleged the YouTuber of using his money (which was collected through donations in his name). According to the shocking reports, Kanta Prasad has been now hospitalized in Delhi's Safdarjung Hospital after he attempted suicide.
On Thursday night i.e June 18, Kanta Prasad was apparently rushed to the Safdarjung Hospital according to the locals. One of the Police officials from Delhi apparently identified him after they received a PCR call about an elderly man attempting suicide, who by then was admitted to the hospital. A senior police officer reportedly said, "Police rushed to the spot and found that he is Kanta Prasad. He is currently undergoing treatment. His wife informed the police that he had been depressed for the last few days."
Owner of the famous "Baba Ka Dhaba" in South Delhi's Malviya Nagar area, Kanta Prasad (80), was admitted to Safdarjung Hospital on Thursday night following a suicide attempt

His wife said he had been depressed for the last few days#BabaKaDhaba pic.twitter.com/auJqcO6in4

— Men's Day Out (@MensDayOutIndia) June 18, 2021
It is not known as to why Kanta Prasad forced himself to such extend.
Last year after he went viral on the internet, he had received many donations from people from all across the nation. Post collecting a good amount of donations, he had even opened a restaurant in South Delhi and revamped his business alongside his wife. As per a report by Hindustan Times, the new restaurant of Baba Ka Dhaba owner Kanta Prasad shut down in February this year after he suffered few unbearable losses. The elderly man allegedly spent about Rs. 5 lakhs to open this restaurant. However, its monthly expenditure is said to be around Rs 1 lakh, while its average monthly sales lowered to just Rs 40,000.
We the team of The Live Mirror wish for his speedy recovery.
For all the latest news updates, stay hooked on to this space.
Also Read: Baba Ka Dhaba Owner Alleges YouTuber Collected Funds Without Informing