Baba Ramdev to have his wax statue at London's Madame Tussauds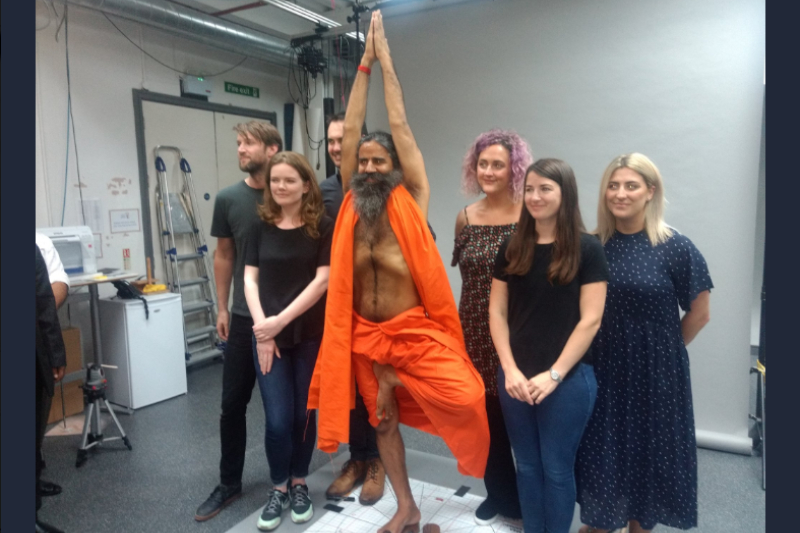 Yoga Guru Ramdev today said that it is a matter of pride that Yoga and spirituality are getting recognition. He said that he is proud that a 'Yogi' is getting a place among stars from India and across the world.
Baba ji spoke  to ANI."Prime Minister Narendra Modi Ji is here, Trump Ji is behind me, there is Sachin Tendulkar Ji, Salman Ji, Amitabh Ji, Shah Rukh Ji and so many stars from across the world. It is a matter of pride that spirituality and a Yogi will get recognition,"
"People should get attracted towards Yoga and spirituality, hopefully, this statue will help attract more people towards it," he added.
Today @yogrishiramdev announced in a PC held in #London that he has given consent to long soght after request of #MadamTussauds museum to put his look-alike statue..as it will arouse curisity about character and knowledge of #Yoga & Yogi among millions of international tourists https://t.co/qk6PdUCRzs

— tijarawala sk (@tijarawala) June 22, 2018
When asked if he would like to get a statue at the Madame Tussauds museum in New Delhi, he said, "There'll be one there too."
Ramdev said, "Yogis' scientific, secular, and universal knowledge should be promoted. With this in mind, I have accepted the proposal to get a lookalike wax statue at the museum."
After Swami Vivekanand, Ramdev will be the second swami to be depicted at the museum.
मैडम तुसाद म्यूजियम में वृक्षासन की सूरत व मूरत में ऐसे दिखेंगे@yogrishiramdev @MadameTussauds studio today, a dedicated team of 20 experts took impressions, measurements & matching of eyes, ears, skull & posture by colour, size and recorded details for making wax statue@ANI pic.twitter.com/o28zqW0nmf

— tijarawala sk (@tijarawala) June 25, 2018