Babri Masjid Verdict On September 30; Court Directs Presence Of LK Advani & Other Accused
Verdict in Babri Masjid Demolition case on September 30; Lucknow Court directs presence of LK Advani among 32 others to be present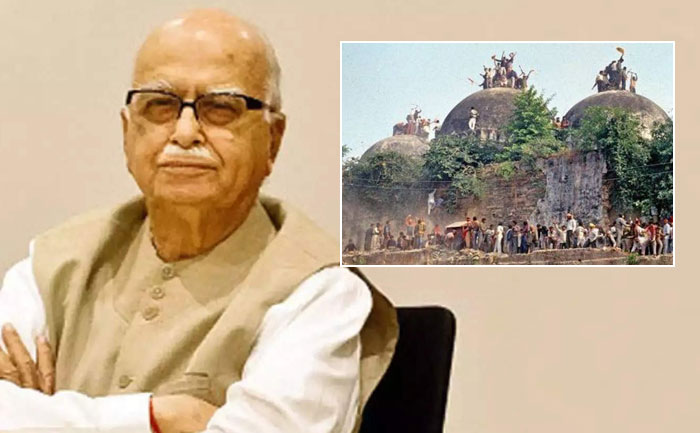 The judgment regarding Babri Masjid demolition case will be delivered by the CBI court. The verdict will be given on September 30. The court has asked all the accused in the case to be present. The case has 32 accused which includes BJP leaders LK Advani, Murli Manohar Joshi, Uma Bharti, and then Chief Minister of Uttar Pradesh, Kalyan Singh.
The accused in Babri Masjid demolition case are:
LK Advani, Murli Manohar Joshi, Sudhir Kakkar, Satish Pradhan, Ram Chandra Khatri, Santosh Dubey and Om Prakash Pandey, Kalyan Singh, Uma Bharti, Ram Vilas Vedanti, Vinay Katiyar, Prakash Sharna, Gandhi Yadav, Jai Bhan Singh, Lallu Singh, Kamlesh Tripathi, Brij Bhushan Singh, Ramji Gupta, Mahant Nritya Gopal Das, Champat Rai, Sakshi Maharaj, Vinay Kumar Rai, Naveen Bhai Shukla, Dharamdas, Jai Bhagwan Goel, Amarnath Goel, Sadhvi Ritambhara, Pawan Pandey, Vijay Bahadur Singh, RM Srivastava, and Dharmendra Singh Gujjar
The order stating the date of pronouncement was passed today by a Special Court in Lucknow, presided by Judge Surendra Kumar Yadav. A Supreme Court bench had last month extended the deadline for judgment in the Babri Masjid demolition case till September 30, 2020. Earlier this month, the court has completed all proceedings in the case by recording statements of all 32 accused. The CBI has produced 351 witnesses and about 600 documentary evidence before the court.
The Babri mosque in Ayodhya was demolished by karsevaks who believed the site to be the birthplace of Lord Ram on December 6, 1992.
The disputed site has been handed over to the Hindus to build the Ram Temple by the Supreme Court last year. The Apex Court had directed the government to award a different site measuring five acres to the Muslim parties. This is to build a mosque.
Also Read: Karnataka: RSS Man Makes Students Demolish Babri Masjid in Play, Watch